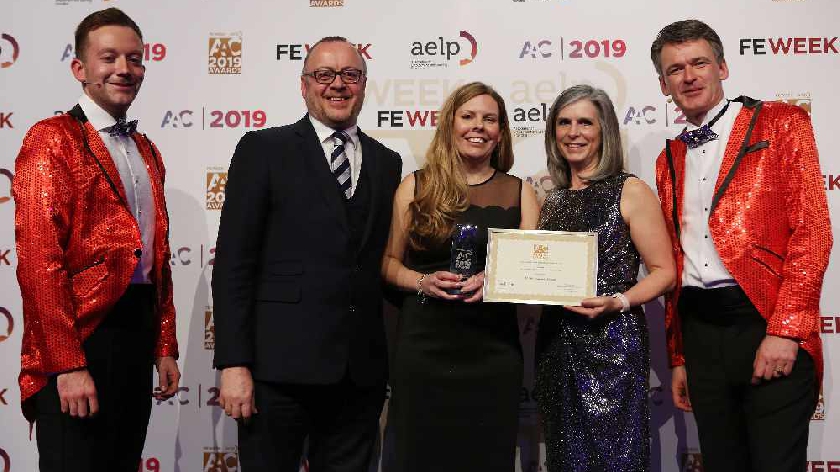 Milton Keynes College has been named Hair & Beauty Apprenticeship Provider of the Year at the 2019 Apprenticeship Awards.
The big win for the College was announced at a glittering gala dinner in Birmingham for more than five hundred people. The awards were jointly organised by further education journal, FE Week and the Association of Employment and Learning Providers.
Tracey Matthews is Assistant Principal at the College with responsibility for Apprenticeships. She says, "This is a stunning achievement by staff and students in our Hair and Beauty team and confirms what we already believed, that they're the best in the business. At Milton Keynes College we are passionately committed to real apprenticeships which are of genuine benefit to employers and learners alike. There are no shortcuts and no half measures. Our apprentices work really hard and unquestionably bring added value to the companies where they're learning their trade."
Shane Mann is managing director of FE Week's publisher Lsect and he congratulated the College for its "outstanding achievement."
"These awards are a brilliant opportunity to demonstrate and celebrate the importance of apprenticeships in England and the incredible hard work that employers, providers and individuals put into them," he said. "The calibre of applications was tremendously impressive this year and deliberations were tough in the extreme. The volume of entries we've received was overwhelming and showcased just how much talent there is in the sector.