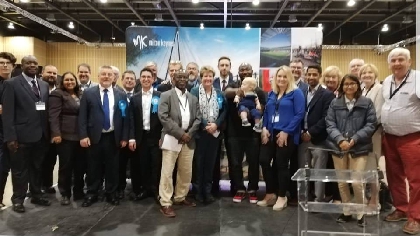 The Leader of the Milton Keynes Conservatives, Cllr Alex Walker, has said he has 'no real issues' with the requests the local Liberal Democrats have made in return for their support on Milton Keynes Council.
Earlier today, MKFM published the key areas the Liberal Democrats were looking for agreement on in return for their support.
This included a low carbon agenda, more funding for children and adult social care and a ban on grammar schools.
Talks are currently underway between the Liberal Democrats and both Labour and the Conservatives as to who will run the Council following the local elections.
Following the result last week, the Conservatives have 24 seats, Labour have 21 and the Liberal Democrats have 12.
29 seats are needed in order to command a majority, and the Conservatives have already put forward a motion for the next Council meeting to remove Peter Marland as Council Leader.
Assuming all Conservative councillors vote for the motion, Mr Marland would need backing from the Liberal Democrats in order to remain as Leader.
If the Liberal Democrats chose to abstain on the motion, the Conservatives would win.
MKFM will continue to keep up to date with the story as it develops.