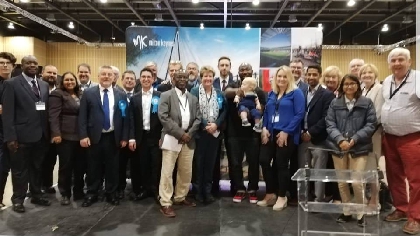 The local Conservatives are planning to force a vote on 'ousting Pothole Pete' as leader of the Council in the coming weeks, following last week's local elections.
Following the local election results last week, the Conservatives won the most seats but came short of an overall majority.
In a no overall control Council no party has the automatic right to lead the Council but the local Tories claim that "traditionally in MK the largest party has taken control."
Alternatively, Labour and the Lib Dems as the two other parties could team together in a formal coalition.
Discussions are on-going between all three political parties.
Leader of the Conservative Group Cllr Alex Walker - who could become the youngest ever leader of MK Council - said: "I am delighted with the result. Residents backed our vision of change giving us three outstanding new Councillors and the most votes across MK. I couldn't be any prouder of the team. It was an outstanding campaign and we have our heads held high."
"We are ready and raring to tackle the big challenges MK faces such as on homelessness and the dire state of our roads."
"My new front bench team are working with officers so we are ready to hit the ground should we take control."
The Lib Dem leader confirmed to MKFM over the weekend that they were in discussions to continue to lead the council with Labour.
Peter Marland, the Labour leader who was out repairing potholes before the local elections, is yet to comment.