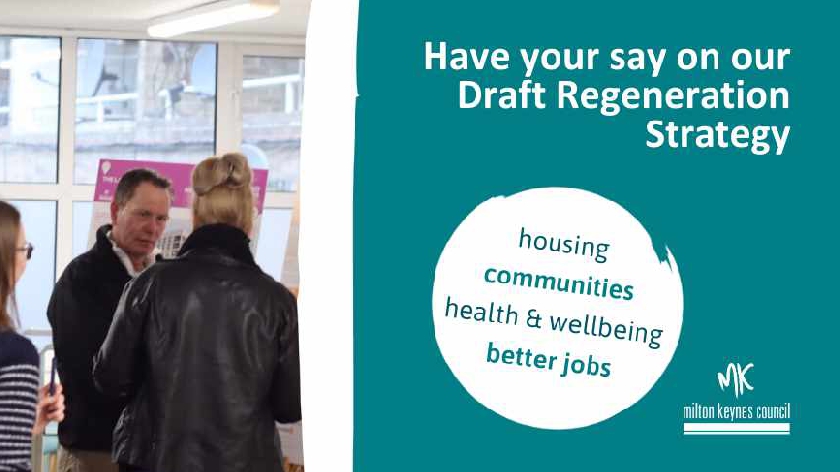 Milton Keynes Council has begun consulting on its new Community Led Regeneration and Estate Renewal Strategy, which gives local people a greater role in improving their estates and building stronger communities.
The 12 week consultation which runs until 24 April is centred on four themes:
Housing: increasing the supply of good quality affordable homes that meet demand

Communities: delivering better green spaces and community facilities which complement environmentally sustainable homes

Health and wellbeing: promoting a high quality of life for all residents in healthy neighbourhoods

Better jobs: ensuring every resident in MK has access to training and employment
Cabinet Member for Housing and Regeneration, Councillor Nigel Long said: "This new strategy will give our communities assurances that wholesale demolition isn't the only answer. In addition to delivering good quality homes, the strategy will help residents fulfil their true potential, with better access to training and jobs.
"I'd encourage residents and partners across MK to share their feedback, which will help us continue investing in people as we build stronger communities."
To view the draft strategy or respond to the consultation, please click here.