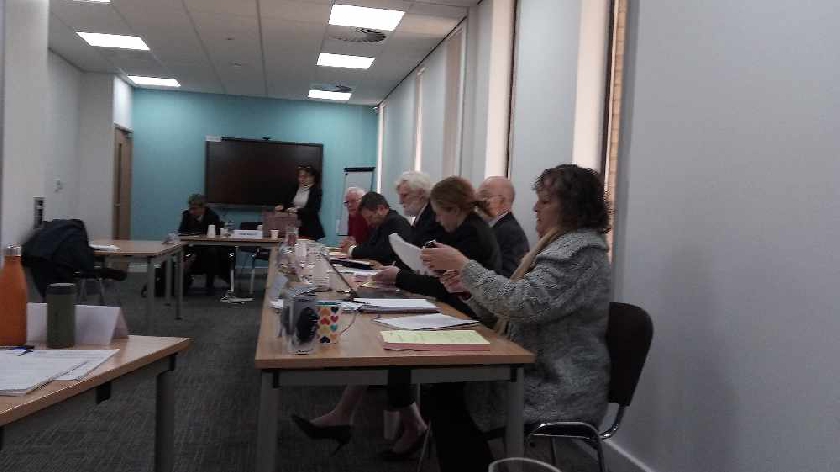 A "disruptive" parish councillor has refused to accept the Standards Sub Committee's rulings that he breached a code of conduct.
Cllr Dr Vikas Chandra, of Kents Hill and Monkston Parish Council, was on Tuesday (11/2) found to have breached confidentiality rules by telling a Labour party branch secretary about the clerk's employment details.
Emma Griffiths, a lawyer at Oxford City Council, carried out an investigation into Dr Chandra's behaviour after three complaints were made to Milton Keynes Council.
Ms Griffiths said: "I do not think that disclosing the information about the parish clerk as part of a Labour party selection procedure was appropriate."
Dr Chandra had wanted to be a borough councillor, the meeting heard, and he told party secretary Martin Rudd details of a financial settlement to parish clerk Abi Bassett.
"This was his ulterior motive," said Ms Griffiths. "To protect his own interests."
But Dr Chandra, in his defence, said it was in the public interest to reveal the amount of the payment which he said amounted to one-third of the council's £90,000 budget.
He unsuccessfully stood as Labour's candidate in Monkston ward in 2018 and was elected unopposed as an independent candidate for the parish council in 2019.
Dr Chandra was also found to have broken a rule that councillors should "conduct themselves in a manner which will tend to maintain and strengthen the public's trust and confidence".
He had threatened to resign at a meeting on October 29, 2018. If he had left it would have meant the committee was "inquorate" and unable to take a decision.
Ms Griffiths, in her report, said Dr Chandra made the threat "just because he was not happy with the way the other members of the parish council wished to progress the matter."
But Dr Chandra said: "Walking out of meetings happens all the time, it is a democratic right. There is nothing wrong with walking out, especially if you consider that something unlawful is happening."
On a third allegation that he was bullying others, the committee found that he had not. The committee of three borough and one parish councillors was told that his behaviour, while disruptive and "bordering on bullying", did not cross the line.
Cllr Norman Miles (Lab, Wolverton), chairing the meeting, asked Dr Chandra to apologise and agree to receive training.
Dr Chandra said: "Apologies would not serve any purpose. I find that this committee has carried out a breach of the law." He said he would be launching a counter-claim and appealing.
Russell Houchen, a former councillor, had earlier told the committee of the "collapse of the council" after Dr Chandra was co-opted onto it in 2016.
He said: "The council is not functioning and we desperately want it to function."
No further sanctions are available.
The clerk, Abi Bassett, was not paid a settlement figure in the case of Vikas Chandra.