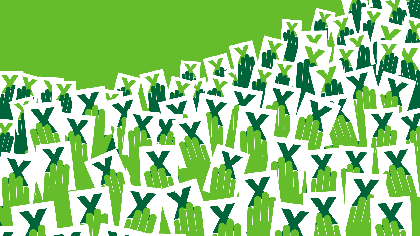 The Milton Keynes Green Party have said they welcome the opportunity to challenge the Conservative party in the general election for our city.
In a statement released today, local party spokesperson Alan Francis said, "The Conservatives are wrecking the country with their cuts to public services and their hard Brexit policy. The voters of Milton Keynes now have the opportunity to vote for the Green Party's bold, positive vision for a different kind of Britain. The Green party will be standing on a unique policy platform – opposing the Tories' hard Brexit and putting forward big ideas for a fairer economy and the protection of our environment."
"With this snap General Election Theresa May is attempting to force through an extreme Brexit, which has already seen businesses prepared to leave the UK, families torn apart, and which puts years of progress on environmental protections in danger. Despite the cynical nature of the timing of the Election, which has clearly been made to exploit opposition weakness, local Greens will be working to bring a message that a different kind of Britain is possible. We can aim for an economy that works for everyone, and a Britain that stands up against inequality, hatred and division. We offer a real alternative to the politics of the past."
The party have also said they are currently selecting candidates for the two Milton Keynes seats and that an announcement will be made in due course.
The news come as the Labour candidate for Milton Keynes North in 2015 announced this evening that she does not intend to stand again.
Meanwhile, the incumbent Conservative MPs Mark Lancaster and Iain Stewart said earlier this week that they welcome the decision for an early general election on June 8th.