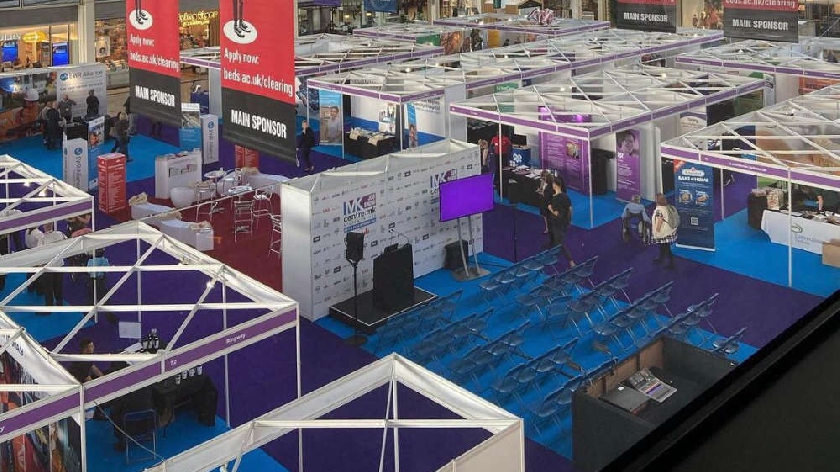 The UK's most attended recruitment event is back on the 7th and 8th January at centre:mk and this year it will host over 65 of the nation's top employers.
The new year is the perfect time for those looking to launch a new career, and what better way to make a start than to visit the MK job show, where there are literally thousands of opportunities on offer.
The MK Job Show aims to help thousands of people by showcasing exciting new ventures, hosting CV clinics, workshops, seminars, introductions to local businesses and employers.
Attendees will be able to meet employers face-to-face so attendees are advised to bring their CV and supporting documents along with them on the day.
The show, which is free and open to everyone, takes place in Middleton Hall, outside John Lewis on Friday 7th from 11am to 6pm and Saturday 8th from 10am to 5pm.
Previous MK Job Show events have seen thousands of people secure a new job from employers that they have met at the event and this year aims to show no exception to that.
Kevin Duffy, Centre Director at centre:mk said of the event, "We are excited to again be hosting the MK Job Show here at centre:mk and hope that the event will inspire everyone who has been thinking of exploring new job opportunities.
"centre:mk and our retailers, restaurants and cafes already employ over 4000 people locally and with our event space at the heart of the city centre, we know that centre:mk is well placed to host this fantastic event. We hope our guests will be inspired by the free seminars, boundless information and opportunities available from some of the country's top employers throughout the two days."
For further information on live vacancies ahead of the job show please click here.
Read about the last Job Show here: MK Job Show displays 'positive jobs market' with over 10,000 roles up for grabs