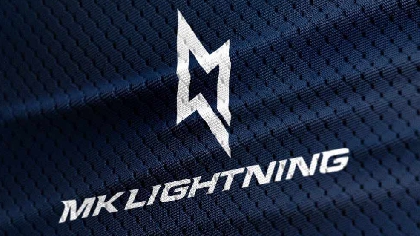 The Milton Keynes Lightning have announced they will source all their team vehicles from global vehicle rental provider Avis for the upcoming season.
The is following the recent announcement of the Elite League's own partnership with the company.
Continuing an arrangement that began last season, the Lightning will lease twelve cars from Avis which will then be used by this season's roster.
The cars will transport players to and from where they'll be living in Milton Keynes, to the Planet Ice MK Arena for training and fixtures.
They will also be seen around town whenever players or team staff represent Milton Keynes Lightning at community events such as local carnivals - and whenever they are parked outside the Arena or the players' residences.
Discounts on Avis vehicle hire will be available for all Lightning supporters in the upcoming season, with a special deal being finalised for members of the 'Gold Club'.
The agreement between Lightning and Avis generates a high profile opportunity for a local business to have their brand logo displayed on the vehicles - which will effectively provide mobile advertising boards as they are driven around Milton Keynes.
Natalie Harness of Avis said, "We are delighted that the Elite Ice Hockey League and Avis are moving forward together with this partnership. And it combines my two passions - ice hockey and cars!"
"I am very happy that we have an excellent offer for fans to use during the season and even for on their holidays!"
"I would like to thank the MK Lightning for all their help in getting this across the line and look forward to working with you this year - we wish MKL all the best for the upcoming season."
The Lightning's Commercial Manager, Sarah-Jane Smyth, commented: "Last season we frequently had supporters telling us they'd spotted the cars and putting photos of themselves with one of the cars on our social media channels - they were real head-turners for fans who spotted them!"
"They were basically mobile adverts so it's a very special chance for a business to get their branding seen right around Milton Keynes for a full season - a very different kind of publicity."
Team owner Graham Moody commented: "We used Avis for some of last season and found their customer service incredible and pricing extremely competitive - after bringing those qualities to the attention of the EIHL, a bigger deal seemed inevitable, and we're very happy it's happened."
"The League-wide arrangement is even better for the season ahead and also includes deals for team staff and supporters, and we are delighted to be working with Avis again - we know our players, staff and supporters will be in safe hands!"
Details of Avis vehicle hire deals for supporters will be announced on the club's website, www.mk-Lightning.co.uk, very soon.