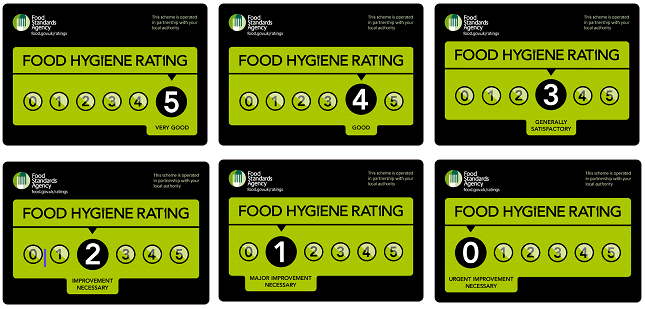 The restaurant owner has accepted a caution and agreed to pay costs
Milton Keynes Council's Trading Standards officers received a complaint that the takeaway was displaying a five star rating on its menus when in fact at the time it only had a three star rating.
Restaurants are not obliged to advertise their food hygiene rating. However, the law prohibits misleading or deliberate falsification by businesses of their ranking.
The restaurant had not been rated a 5 since 2007 and after standards were found to have slipped further is now a 1 star.
Sue Crawley, Milton Keynes Trading Standards Manager said
"It's important visitors know where they can expect good food hygiene, and have confidence in the food hygiene rating system. In misleading customers this takeaway restaurant had an unfair advantage over other businesses in the area who display truthfully what their score is. We know that more and more consumers use the scoring to assist them in their choice of where to purchase food from and therefore we will investigate complaints we receive with similar outcomes likely."
Trading Standards advises other food businesses check their own signs to avoid a similar fate.
Customers can use the www.ratings.food.gov.uk to check what ratings businesses have been awarded.