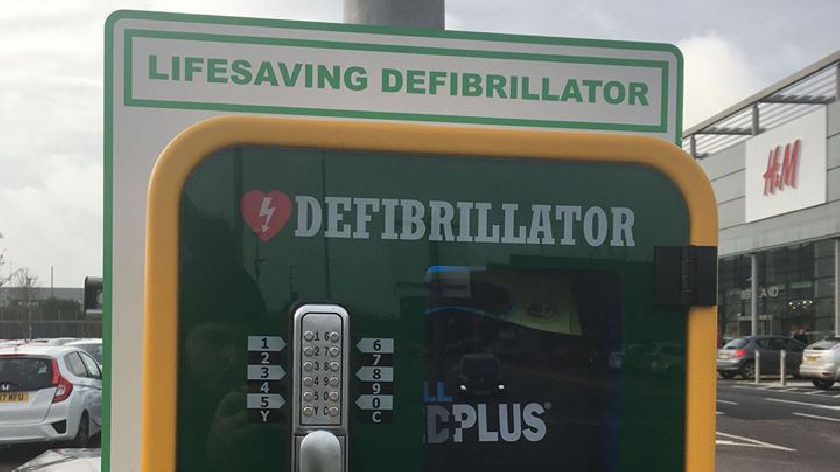 The life-saving device can be found outside Marks and Spencer at the retail park in Bletchley.
The defibrillator can restart the heart of someone who is in cardiac arrest.
It is secured by a locked keypad. Those who require the access code can retrieve it by calling 999 in an emergency.
Members of the public do not need training to use a defibrillator. If required, it can display clear instructions and use voice prompts.
There are various websites you can use to find your nearest defibrillator, including here: http://www.defibtracker.co.uk/