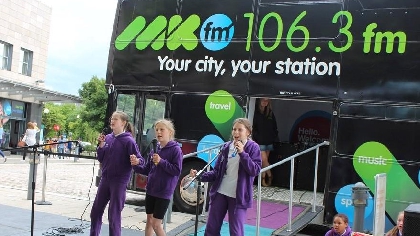 MKFM has been shortlisted as one of five contenders for 'Most Charitable Business' at the MK Inspiration Awards 2017.
The awards, which are taking place at Jury's Inn on June 10th, are set to be a spectacular red carpet event. Organisers say the event will give recognition to inspirational and established individuals from Milton Keynes and surrounding areas.
Over the last five years, MKFM has attended over 500 local events and has helped raise over £1 million for local charities. We continue to promote local events on our website and on air for free in addition to running regular interviews with local charities.
Darren Dorrington, Managing Director of MKFM said ''We are delighted to be shortlisted for this award. Over the last five years we must have attended almost every main event in Milton Keynes and have helped raise some much needed funds for so many great causes. We are also delighted to launch one of our biggest ever community challenges in April with a target of collecting 50,000 tins for the MK Food Bank. Winning the award would be great recognition for our team who have given up their time to support our community."
You can vote for MKFM by following this link to the Awards Facebook Page and commenting 'MKFM for Most Charitable Business'.