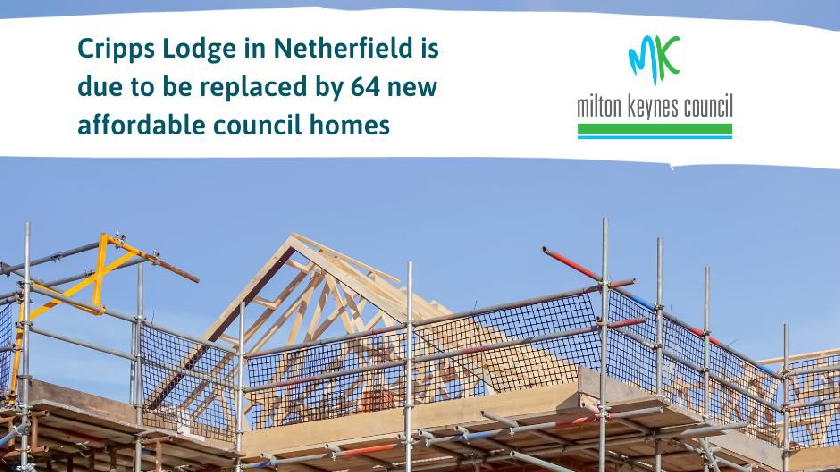 MK Council's Cripps Lodge site in Netherfield is expected to be the site for 64 new truly affordable council homes.
Cripps Lodge was occupied by the council for social care services until last year. Last year, the council committed to building 500 new homes across MK.
MK Council is working with Woughton Community Council and the local residents' association on the best design for the development, including choosing materials that will help the council's target of becoming carbon negative by 2050.
As well as the 4.2 acre Cripps Lodge site and its adjacent Peace site, the neighbouring Buckland Lodge site is also earmarked for demolition in early March to provide new homes. The Council will shortly begin discussions with Woughton Community Council and the residents association to discuss the future of the site.
Cabinet Member for Housing and Regeneration, Councillor Nigel Long is due to make a decision to designate Cripps Lodge and the Peace site for housing at a meeting on 11 February.
Councillor Long said: "We need to build good quality council homes that are truly affordable, as quickly as we can. We're only able to do this by making use of existing sites that are unused.
"I look forward to working with the community in Netherfield to deliver these much needed-homes as well as wider improvements to the estate in the future."