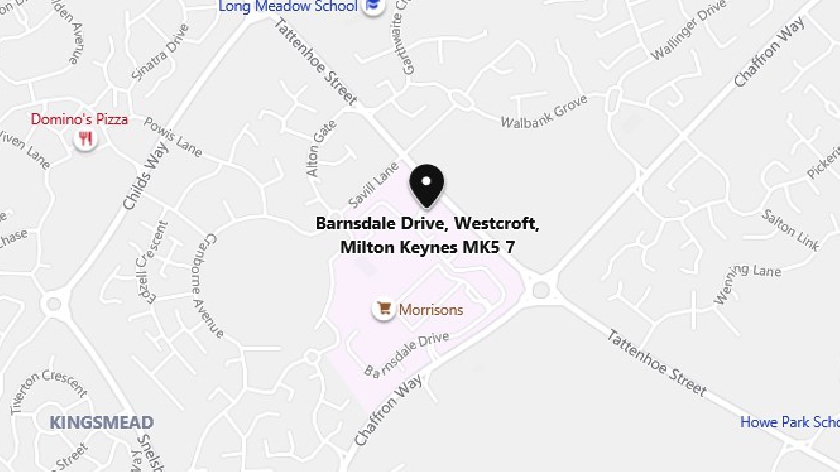 Developers have lodged a planning application to build homes for the elderly on a spare piece of land near a city supermarket.
In May 2015, a proposal to build a 66-bed care home on land off Barnsdale Drive, a short shopping trolley push from the Morrisons at Westcroft, was thrown out by Milton Keynes Council.
One of the main reasons for the council rejecting the application five years ago was that the site was earmarked for a hotel. It was also considered by the council to be too big for the site. It would have been three storeys high.
Now retirement living specialists McCarthy & Stone, and Safeway Stores, have lodged an application for 46 units of retirement living on the same site.
They say the site is ideal for use by older people because it is about 100 metres from local shops. And they say the site is no longer earmarked in the local plan for hotel use.
The developers say that the building is designed for elderly and infirm people who can live independently with support which is provided with a basic care package included in the service charge.
And they say there is a large and growing need for homes for the elderly from the ageing community in Milton Keynes.
The application is open for comments from the public in anticipation of a decision being made by planners before May 20. You can make a comment by clicking here.