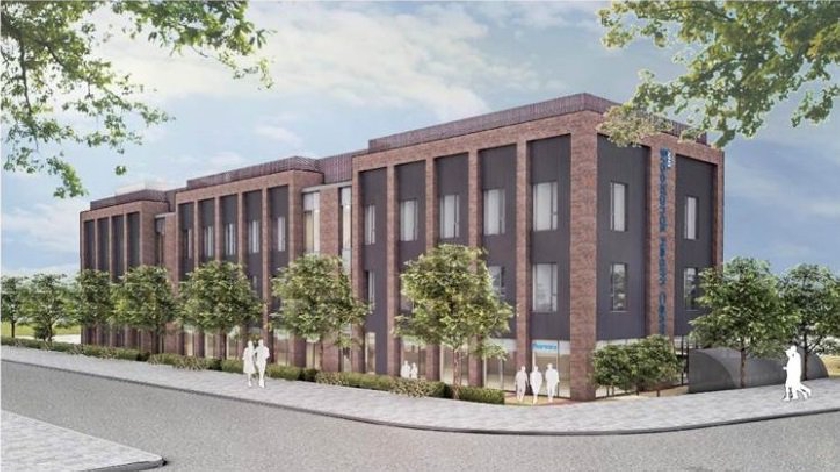 Council Leader, Cllr Pete Marland, has officially opened the Brooklands Health Centre today which will provide health care services for residents across the Eastern expansion areas of Milton Keynes.
The new three storey building boasts a range of modern healthcare services including MK's largest GP facility, a pharmacy, a chiropractor and dental services.
The health centre will be operated by The Practice Group under a contract with NHS Milton Keynes Clinical Commissioning Group (MKCCG).
The building work began in August 2017 and was carried out by construction firm Willmott Dixon.
MK Council is investing a total of £22.5m into two health centres at Brooklands and another similar facility in the Western Expansion Area at Whitehouse which will open in March 2020.
£7.2m of this investment is from developer contributions through the MK Tariff.
The MK Tariff is an innovative funding mechanism for the provision of infrastructure and facilities, such as schools and health facilities, parks and open spaces.
Council Leader, Cllr Pete Marland said "I am delighted to be able to open this health centre today which will provide much-needed healthcare for local residents in MK. Building this new facility shows how MK Council is putting in the necessary infrastructure before new residents move into this area so that all residents here in the eastern estates can access a wide range of health care services."
Peter Owen, Managing Director, Willmott Dixon added; " We're really proud to be handing over Brooklands Health Centre to Milton Keynes, providing the much-needed additional facilities for the city's growing population."
"Since 2012, we've worked with Milton Keynes Council on 13 projects, from new schools and remodelling the civic offices to the fantastic Milton Keynes Museum. By creating these spaces, we're helping Milton Keynes realise its vision to be a city of opportunity and a place where people can live long, healthy and fulfilling lives."
"Importantly, through our work, we've been able to support growth in Milton Keynes by investing in community-based initiatives worth £8m. This has taken a number of forms including providing work placements, engaging with young people about career opportunities and delivering, on a voluntary level, community projects that improve local environments."
"We look forward to our future with Milton Keynes Council and thank you for letting us be part of the city's development."
Matthew Webb, Chief Officer, at Milton Keynes CCG said: "Opening this practice has been a brilliant collaborative effort between the Partners, the Council and the CCG and I would like to thank all those involved in the project for their hard work. The new practice will have an extensive range of services and will provide high quality GP services for Milton Keynes residents, making a genuine difference in the local community."
"The new building is modern, light and airy with access to public transport and plenty of car parking spaces. It is the result of joint working with the staff and health partners to design a building that is light and pleasant but at the same time sustainable as we think about both current and the future needs of our population. I am sure that this will be an attractive centre for both patients and staff."
The new practice will be open to patients at 8am on Monday, 10 September 2018.