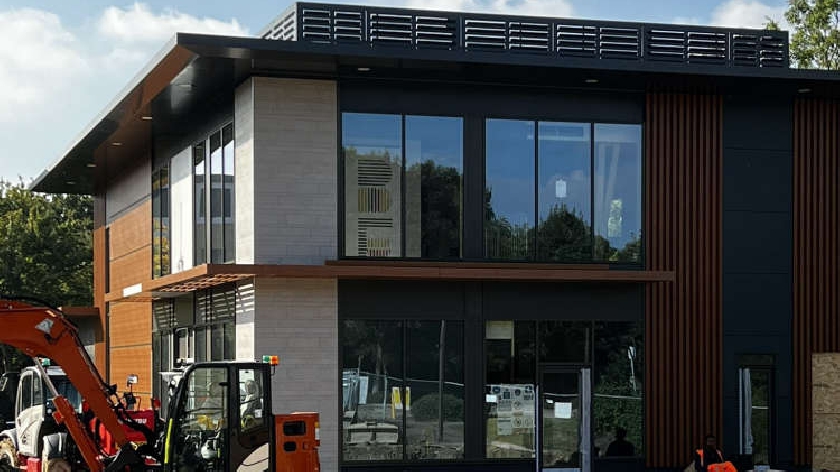 Image: @kentomkinsmcdmk
A brand new McDonald's restaurant will be opening in Linford Wood in November 2021.
Earlier this year it was announced that a brand new McDonald's restaurant will be coming to Linford Wood in Milton Keynes following investment from local franchisee Ken Tomkins.
McDonald's franchisee Ken Tomkins started his career with McDonald's 36 years ago and with the opening of the Linford Wood restaurant, Ken now owns and operates seven restaurants in the local area.
The restaurant is due to open its doors to the public next month, creating 150 jobs for the local community and will feature the latest plans of the chains future experience.
Pictured today (09/10), construction on the restaurant seems well underway.
Making progress #LinfordWood #McDonaldsMiltonKeynes #OpeningSoon 🍔 🍟 ❤️ pic.twitter.com/qd6Zq9flKp

— Ken Tomkins (@kentomkinsmcdmk) October 9, 2021
There are still some jobs available at the restaurant, find out how you can become part of the team at Linford Wood here.
New Mcdonald's restaurant to create 150 jobs in Milton Keynes