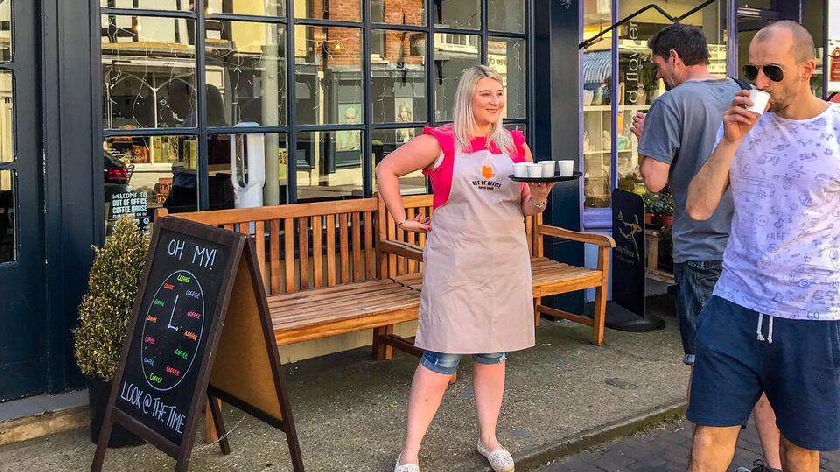 A Milton Keynes-based partnership between local campaign group, Cheer On MK and boutique coffee chain, Out of Office is encouraging the city to share their gratitude to NHS workers by opening a "tab" and offering free coffee.
The campaign, which was launched to mark #LoveMK day, is asking residents of Milton Keynes to donate £5 and add to the tab at www.cheeronmk.com and give hospital workers, ambulance drivers, paramedics, dentists, and all other NHS employees a welcome caffeine boost.
Cheer On MK co-founder, Debbie Fielding says, "We've all had difficult moments in our lives when those working for the NHS have cared for us and looked after us, and we want those folks to know how thankful we are for all they do."
The tab has been opened at local boutique coffee chain, Out of Office which currently has two locations open in Stony Stratford and Newport Pagnell, with their third location in Olney due to open this summer.
Steve Dick, founder of Out of Office says, "When Cheer On MK first approached us about this idea, we absolutely jumped at the chance. Not only do we love serving our local community, but we also are so grateful for all the NHS does throughout Milton Keynes and we hope they enjoy this freebie as part of their busy and hardworking day."
Employees simply have to show their NHS ID cards when they visit either Out of Office location and they can receive a free tea, coffee, or hot chocolate.
Both Out of Office locations offer speciality coffee, great cakes and puddings, and have recently introduced new breakfast and lunch options. Opening hours are Monday - Friday 7:30 - 6pm and Saturday - Sunday 8am - 4pm.
For more information on how to donate or claim your free drink go to www.cheeronmk.com.