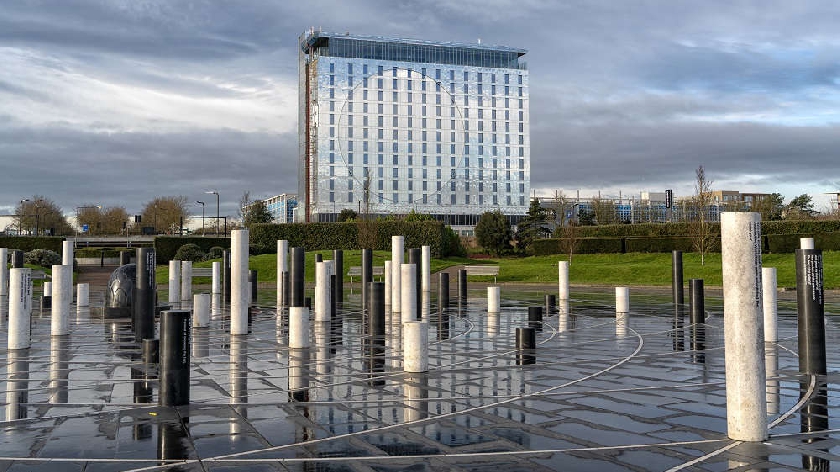 A new pillar is set to be unveiled at the Milton Keynes Rose next week.
Local charity Friends of the Caribbean has received recognition from the Milton Keynes Rose Trust through the inscription of a pillar to celebrate the contribution of the Windrush Generation at the MK Rose.
Created by internationally renowned artist Gordon Young in 2014, the Milton Keynes Rose is an open-air circle with markings based on the mathematical beauty of a flower. It was developed in partnership by The Parks Trust and the Milton Keynes Cenotaph Trust, with support from Milton Keynes Council.
A Windrush Cricket Family Fun Day took place earlier in the month to raise funds for the pillar, which is now set to be unveiled on Wednesday 22nd June 22 at 6pm at The Milton Keynes Rose, Campbell Park.
Special Guests will include Jamaican High Commissioner His Excellency Mr Seth George Romocan CD, Bishop Rose Hudson-Wilkin MBE QHC, representatives from the Home Office, the Mayor of Milton Keynes and the Lord Lieutenant of Buckinghamshire. There will be a live music performance by MK Youth Orchestra.
Chairman of Friends of the Caribbean, Wain McIntosh MBE, said, "We are proud to host and share this memorable occasion with the Milton Keynes community and I am encouraged by requests for the Cricket Family Fun Day to be an annual event. It promises to be a wonderful celebration."