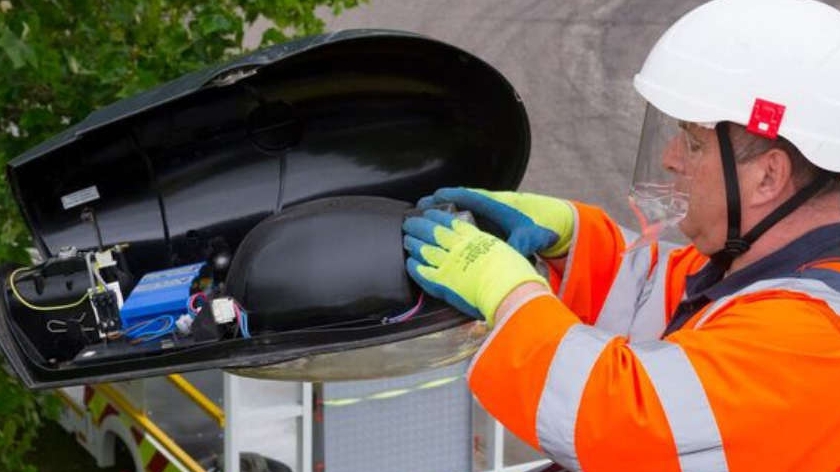 Milton Keynes Council has saved 30,000 tonnes of carbon by upgrading streetlights to energy efficient and more reliable LED lights.
Milton Keynes is lit by around 58,000 streetlights in total.
So far, the council have upgraded over half the streetlights.
Currently, the council spends around £2.2million pounds every year lighting streets and neighbourhoods.
The upgrades are part of wider work to help MK become carbon neutral by 2030 and carbon negative by 2050.
The Council is leading borough-wide schemes from increasing the number of electric vehicle charging points to improving insulation in its properties, but it's also asking businesses and individuals to play their part in reducing carbon.
MK Council has provided a list of things households can do at home to help reduce carbon:
Moving to a meat free meal once a week - every family in the UK going meat free once a week equals the impact of taking 16 million cars off the road.
Not just recycling items, but also reusing them. Keeping clothes for a little longer. The fashion industry accounts for about 10% of global carbon emissions – more than the impact of flying.
Walking or cycling short journeys instead of driving where you can. Driving typically creates the equivalent of 180g of C02 per km.
Cllr Jenny Wilson-Marklew, Cabinet Member for Climate Change and Sustainability said "The Council is making important choices that are better for the planet, and we want to encourage local people to do the same.
"We're all in this together to help MK become carbon neutral in the next decade and play our part tackling climate change. We've made a good move to energy efficient streetlights and we're looking for other greener ways to make our actions count."
You can report a faulty streetlight on online.