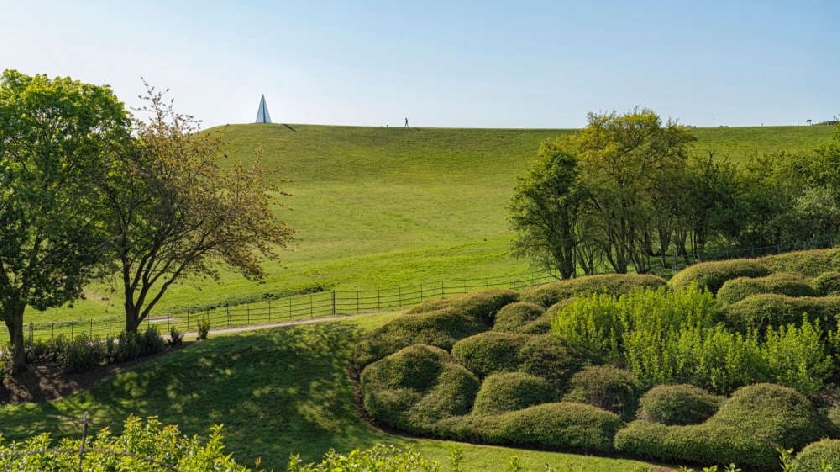 New research has revealed that residents in Milton Keynes have more access to wildlife-friendly spaces than almost any other city or town in the country.
Milton Keynes has been placed in third place for its access to green spaces.
MK's score is seven times that of other areas such as Brighton and Hove, with an index score of 79. The report has also shown that MK has more than double the amount of green space accessible to the public than places such as Exeter, Oxford and York.
The findings come as Milton Keynes Council recently announced five new 'wildlife havens'.
The research was conducted by bird food specialists Ark Wildlife.
The study analyses the latest Defra data, comparing the environmental assets of the UK's towns and cities against the number of households in the area – to discover how much access to nature its residents have.
Andrew Irving, Milton Keynes Council ecologist, says: "Residents of Milton Keynes are fortunate enough to have access to an extensive network of green infrastructure, including open water, parkland and woodland. Emberton Country Park is a great spot for seeing waterfowl, the Blue Lagoon Nature Reserve is important for a host of invertebrates, or you can visit one of our ancient woodlands and immerse yourself in nature among the trees. Wherever you are in Milton Keynes, you're never far from somewhere to engage with nature.
"Even small gardens can become valuable areas for wildlife. You can put up bird boxes and sparrow terraces for nesting, create gaps at the base of your fence for hedgehogs to forage from garden to garden, dig a small wildlife pond to support amphibians or build a habitat pile or mini-beast hotel."
Ark Wildlife - Which area do residents have the best access to wildlife-friendly spaces?
Sean McMenemy, wildlife expert and founder of Ark Wildlife, says: "Spending time watching or walking in nature has been shown to benefit both mind and body. Sitting quietly in fresh air or walking in open spaces calms the mind and body, balancing our physiology and promoting production of positive hormones. A study commissioned by the National Trust found that listening to woodland sounds, such as birdsong, led to a 30% increase in feelings of relaxation. Time spent in nature is never wasted."