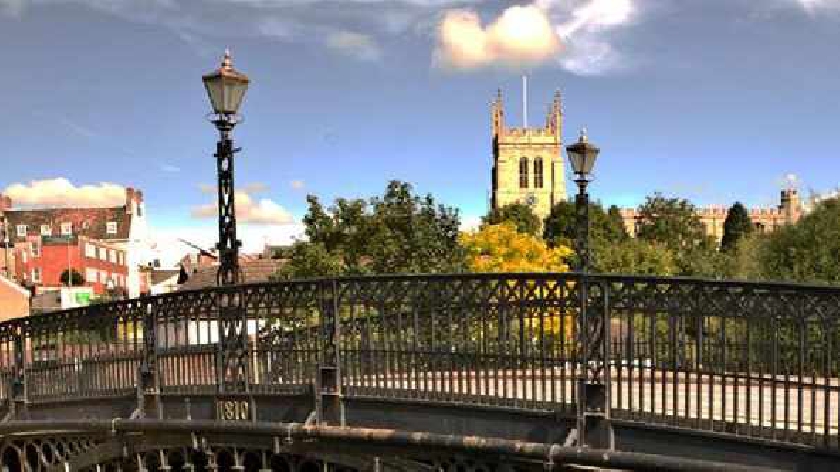 Residents have been invited to help raise £1.1m for a new community centre in Newport Pagnell.
Work on the proposed Mead Centre next to Newport Pagnell URC Church began before lockdown when the old Sunday School building was demolished to make way for a new, welcoming accessible space for people from right across the community.
But while £646,000 has already been raised, the Mead Centre's Vision Team needs to raise £1.1m in total – and is appealing to the community to join in a challenge to donate £1 when they walk, scoot or cycle a mile.
Newport Pagnell URC minister the Revd Jenny Mills said: "In some ways work on this new building couldn't have come at a better time. The Covid-19 pandemic has been a powerful reminder to us all of the value of community connections as well as the reality of social isolation and food poverty, and the fact that the poor and those at the margins suffer disproportionately in a crisis.
"It has been amazing to see the community rally together and I think it has reminded many people that all of us can make a contribution to community whatever our age or our level of ability.
"We would love families and individuals to pick up our challenge to go an extra mile for the Mead Centre and then pass the challenge on to someone else so we can help build community as we build our building.
"Our vision is that the centre will absolutely be a place where everyone can go. We are in conversation with groups who work with people on the edges of society and our aim is for much of our community building to be done by those who will use the facilities, enhancing lives and bringing people together."
The building, which will feature a sensory room, fully accessible changing facilities, a double height hall, meeting rooms and kitchens, will be owned by the URC but run by a group made up of users, church members and representatives from the local community.
Work is continuing on the site with the foundations currently going in but the coronavirus crisis has meant grant funding will be harder to secure.
The Vison Team is made up of members of the community, potential site users and church members. Vision Team fundraiser Graham Ghaleb said: "There will be so much more demand on grant-giving bodies as the country starts to address the consequences of Covid-19 on people's physical and mental well-being. We hope that people locally will get involved in this simple, but fun way to get daily exercise and make a massive difference and then share it more widely!"
The Mead Centre is named after a local couple who were selfless in their care for others and who left money in their will, Gordon and Glenys Mead.
Donations can be sent via JustGiving or URC Newport Pagnell's website. Alternatively, if you wish to help please email jenny.mills@urcnewportpagnell.org for more information.