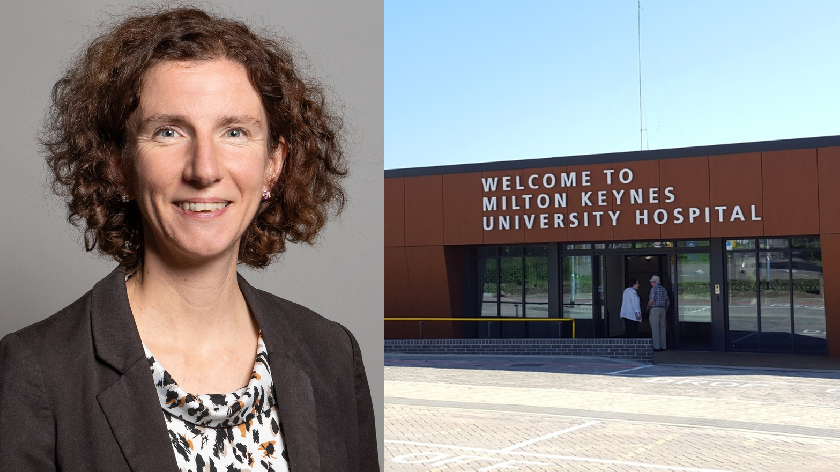 Labour's Shadow Chancellor Anneliese Dodds is set to condemn a "shabby real-terms pay cut" for NHS workers as part of a visit to Milton Keynes tomorrow.
She will be visiting workers and patients at Milton Keynes University Hospital and promise that Labour will fight for a pay increase for all NHS staff.
Ministers are under pressure over their pay offer for health workers who have battled through the COVID crisis.
Research by the House of Commons Library shows that NHS staff could be hundreds of pounds worse off if the Government's recommendations of a real terms pay cut are implemented.
Over 160,000 NHS staff across the South East are affected by the plans.
This figure includes 58,000 crucial support staff, 4,000 midwives, 3,000 ambulance staff and 45,000 nurses.
Anneliese Dodds, Labour's Shadow Chancellor, speaking ahead of her visit to Milton Keynes, said: "A vote for Labour in May is a vote to reverse the insulting real-terms pay cut the Chancellor handed to over 160,000 NHS heroes across the South East at his Budget. After all they have done for us, this is such a shabby way to treat our NHS staff.
"When Labour clapped for our carers during the pandemic, we meant it. That's why we won't rest until all our brave NHS staff get the fair, long-term, pay settlement they deserve."
Amid the anger at the government's recommendation to an NHS pay review body, the nurses' union has set up a multi-million pound strike fund in a warning of possible industrial action.