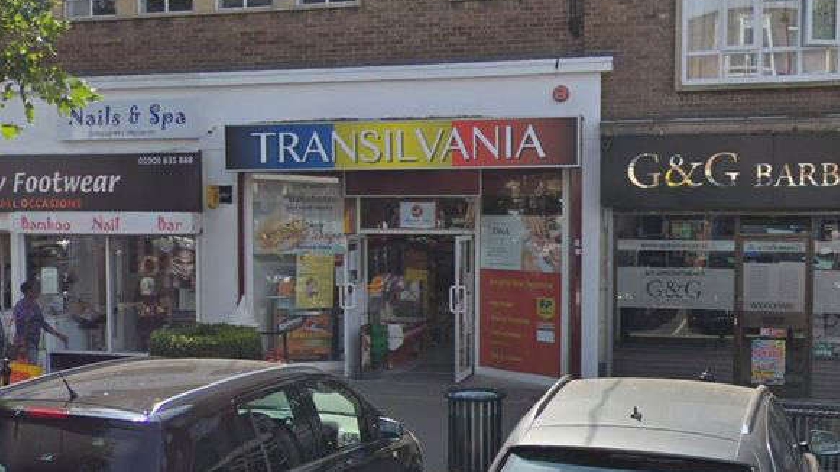 Image: Google Maps
A Bletchley-based store is unable to sell alcohol for three weeks after breaching its licence.
Transilvania, on Queensway, has had its licence paused after concerns over its sale of alcohol were raised.
The off-licence and world foods store will have the chance to have the ban lifted in three weeks if conditions are complied with.
Thames Valley Police's licensing officer, Gemma McCormack, said the review comes as she held concerns over staff's understanding of the 'Challenge 21' policy.
She said: "I spoke with the staff members and when I tried to speak to them about the conditions, particularly about the challenge policy that they are meant to be upholding"
She continued to explain that they did not seem to be able to specify their challenge policy, a policy listed in the store's licence.
Mr Daniel Rusu, the current licence holder had the application transferred to him after the application was made. The licence holder at the time, which was Food4Less is no longer there.
The review was classed as being 'slightly unusual' as no direct complaints had come from the public. There has also been no complaints in terms of crime and disorder and all test purchases passed.
James Sloan, the senior licensing officer for MK Council explained: "However there are some concerns in respect of compliance that suggests there is a wider problem in respect to the operation of the premises and a very real concern that alcohol is not being sold responsibly."
The store owner agreed to hold a copy of the licence as well as keep a record of all staff authorised to sell alcohol.
He will also need to keep a record of training and an agreed written age verification policy. Staff at the store will also gain 6-monthly training.
The licence holder said: "We are happy enough to keep carrying on with the log book and with the refusal book as well."
"We accept that condition."
If the store remains compliant, its licence ban will be lifted in 21 days.