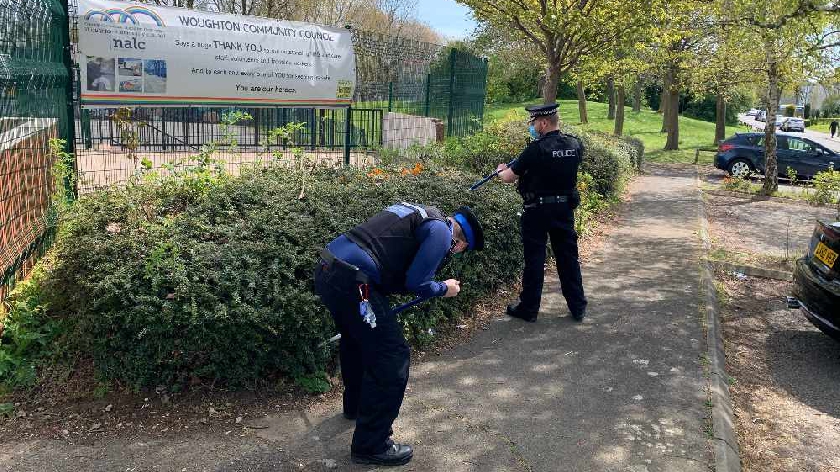 Photo: TVP Milton Keynes
Weapon sweeps have been taking place across Milton Keynes as part of the week-long crackdown on knife crime, called Operation Sceptre.
Police forces across the country, including Thames Valley Police, are taking part in the initiative to help reduce knife crime.
Operation Sceptre runs from today (26/4) until Sunday 2nd May. It will see officers take part in a range of activities including targeted operations, engagement and education to raise awareness of the dangers and consequences of carrying a knife, while also removing weapons from the streets.
Officers have been out in Woughton today conducting weapon sweeps as part of the operations.
A spokesperson for the police force explained: "This activity aims to locate and seize any weapons which are concealed in public spaces with the intention of them being readily available for use in crime."
There is also a knife amnesty being held at Milton Keynes Police Station during the week of Operation Sceptre.
This is where members of the public can dispose of knives and sharp objects without fear of being punished.
Knives, or other sharp objects, should be safely wrapped in tape and newspaper before being put in the knife amnesty bin.
READ MORE: Knife amnesty launched in Milton Keynes allowing people to anonymously dispose of weapons