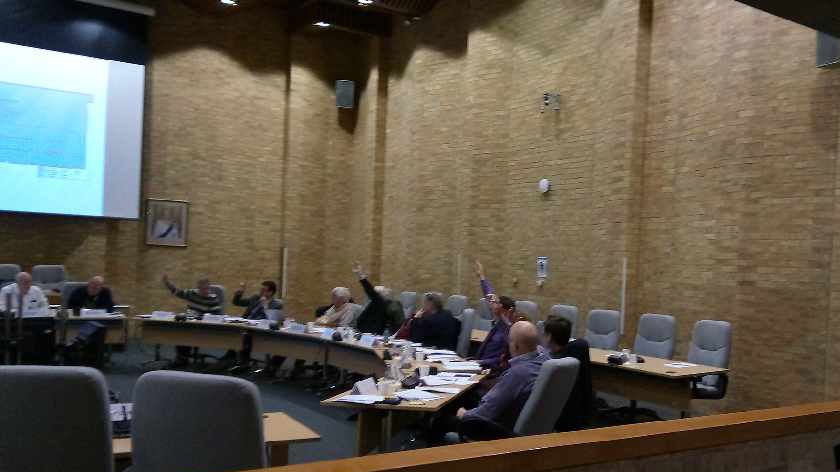 A councillor has apologised after proposing a planning condition that would have stopped a new supermarket in its tracks.
A new Lidl off Wolverton Road, in Blakelands, was given planning approval by Milton Keynes Council's development control committee in September.
But it included a planning condition, the 17th on a list that Lidl had to comply with, in order to open.
Councillors had insisted that the shop should be restricted to "the sale of food and convenience goods" and voted to impose their 'condition 17'.
Their intention was to stop the possibility of a big "carpet warehouse" or the like opening in the future. They were trying to protect shops in nearby Newport Pagnell town centre.
But it emerged that limiting the new Lidl to "food and convenience goods" would be contrary to its trading style.
As well as food and convience goods, Lidl also sells a changing range of "centre aisle goods", like children's clothes, shoes, pots and pans and other items.
If Lidl were to comply with the condition it would not be able to trade with its normal style.
The supermarket chain came back to the council and asked for condition 17 to be changed to allow for 20 per cent of its 2,214 sq-m floorspace to be used for the sale of centre aisle goods, also known as comparison goods.
Cllr Ric Brackenbury (Lib Dem, Campbell Park & Old Woughton) who had proposed the condition, apologised and said it wasn't his intention to stop Lidl being Lidl.
"I proposed the condition and I would like to apologise to everybody concerned. The intention behind that condition was not to constrain what Lidl could do. Far be it for me to take out the middle of Lidl.
"It was about stopping them selling it to someone else. It was not about attempting to take Lidl away from their standard business model.
"Had I realised the consequence of that I would have proposed the condition as requested.
"Approving this is far from changing it, it simply clarifies it. So I apologise to everyone that we had to go through this process."
Earlier in the debate some of the councillors dug their heels in.
Cllr Andrew Geary (Cons, Newport North and Hanslope) said he was looking forward to the new store opening, because he likes Lidl's doughnuts. But he wanted to protect the shops in Newport Pagnell.
And ex-serviceman Cllr Terry Baines (Cons, Campbell Park & Old Woughton) also stuck by his guns.
"The condition must stay," he said.
But Cllr Petchey (Lab, Stantonbury) said Lidl sells "all sorts of odds and ends".
"It really can be quite a jumble sale but that's their unique selling point and who are we to say that they can't do it.
"It won't take much away from Newport Pagnell high street because no-one knows from one month to the next what they (Lidl) are going to have on offer. The change of condition is perfectly reasonable."
Councillors voted to allow the change that Lidl had applied for.