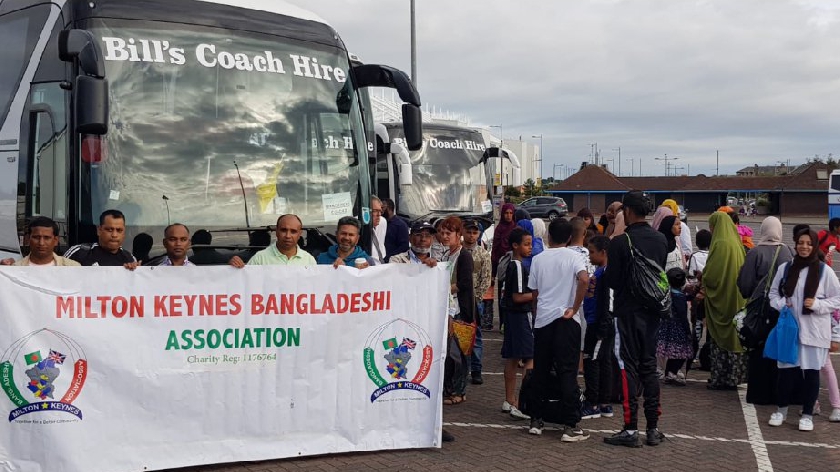 Over 400 residents from across Bletchley took part in an annual trip to Blackpool earlier this month, organised by the Milton Keynes Bangladeshi Association.
Support was also provided by Bletchley and Fenny Stratford Town Council as well as West Bletchley Parish Council.
The seaside outing is now an annual event and its success has been welcomed by local Bletchley and Fenny Stratford councillor Mohammed Khan.
Cllr Khan said, "We had another great day out in Blackpool. It was a long day, but was great fun. It highlights for me the importance of building a strong inclusive community in Bletchley."
"It highlights the value of community organisations working with local elected councils. There is an increasingly strong partnership across Bletchley and Fenny Stratford."
"It was a great day out bringing together young and old, families and a wide range of local residents. Bletchley at its best."