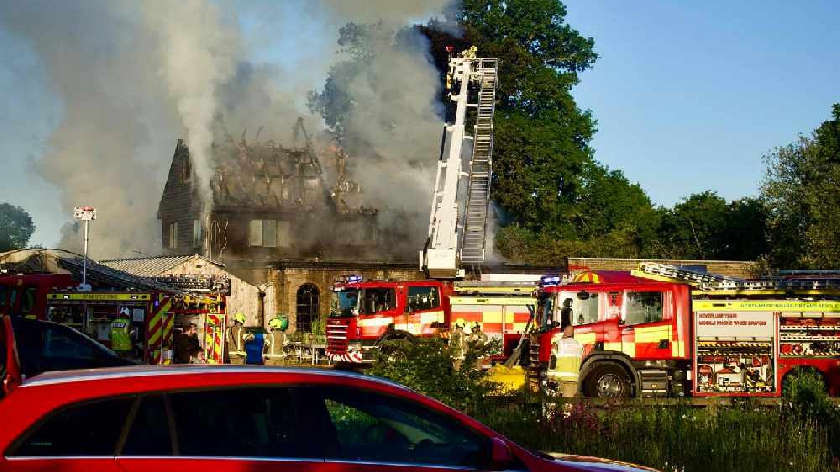 Cameron Walton (Northants On Blues)
More than fifty creatures, including snakes and tarantulas, were rescued by firefighters from a fire at Hobby Fish this morning (25/5).
The blaze started in the main building down Towcester Road, with crews being called to the scene at 3:50am. More than 30 officers attended the scene and managed to prevent the blaze from spreading to the nearby reptile shop and aquarium.
Paul Greenwood, Area Manager for Northants Fire, said: "Although part of the building has been severely damaged by fire, the incident could have been much worse if it hadn't have been for the effective tactics of the fire crews to stop the spread of the fire.
"The crews worked very hard under difficult circumstances and managed to rescue around 50 exotic animals including pythons, corn snakes and tarantulas, which were all at risk from the spread of fire and smoke."
Smoke from the blaze resulted in the nearby A5 between Towcester (A43) and Old Stratford (A508) being temporarily closed in both directions. Highways England have since reopened the road.
Wrigglies, the adjoining reptile store, has stated that they will remain closed today as the incident has left the site "very unsafe".
The fire is currently under investigation.