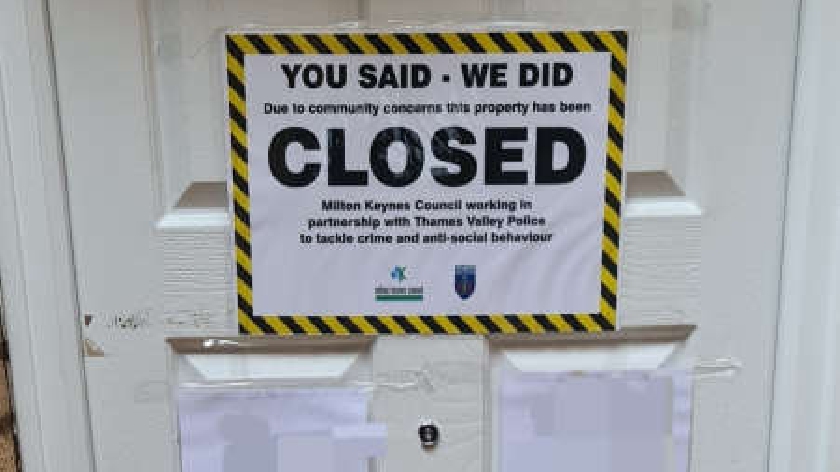 A a partial closure order has been placed on a house in Fishermead.
On Friday 17th June, Milton Keynes South Neighbourhood Policing team were granted a partial closure order by Milton Keynes magistrate court for an address on Fishermead.
The closure came following reports of anti-social behaviour and criminal activity taking place at the address.
Police say that the activity that was taking place at the property had a significant impact on the residents and the local community.
By issuing a partial closure on the address, no person other than the resident, or those named on the door, are now permitted to enter the building. If someone was to do so, they would be arrested for breaching the order found at the address.