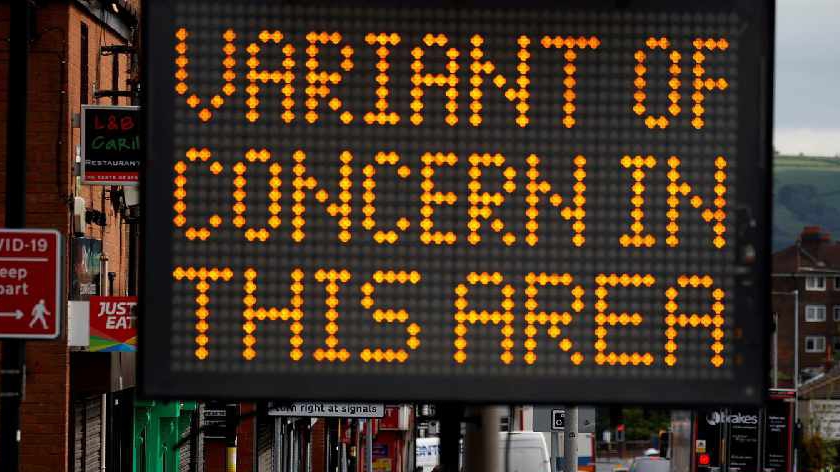 People have been told to avoid non-essential travel in and out of Bedford as the town has become a hotspot for the Indian variant.
The neighbouring town currently has an infection rate, or case rate, of 167.3 cases per 100,000 people - which is seven times the national average of 23.2.
This is because the more transmissible Indian variant of COVID19, called B1.617.2, has become the dominant strain there.
And the Government yesterday (24/5) published guidance informing people to avoid non-essential travel in and out of the area due to the rapid spread of the virus.
Bedford is one of the eight areas across the country that have been worst hit by the variant, with the strict guidance also applying for Leicester and Bolton, to name a few.
The Government website says: "In the areas listed... wherever possible, you should try to meet outside rather than inside where possible; keep 2 metres apart from people that you don't live with (unless you have formed a support bubble with them), this includes friends and family you don't live with; avoid travelling in and out of affected areas unless it is essential, for example for work (if you cannot work from home) or education."
This announcement is said to have been made "without warning" and has caused confusion.
But cabinet minister Therese Coffey told Sky News that she was "surprised to hear that people think this has come out of the blue - it hasn't".
Bedford is in the top three areas that have the worst two-week infection rate in the country, according to Sky News.
A spokesperson for the Department for Health and Social Care added: "Working with local authorities, we took swift and decisive action to slow the spread of the B.1.617.2 variant by introducing surge testing and bringing forward second doses of the vaccine for the most vulnerable.
"We provided additional guidance for those living in affected areas when we became aware of the risk posed by the variant, to encourage people to take an extra cautious approach when meeting others or travelling."