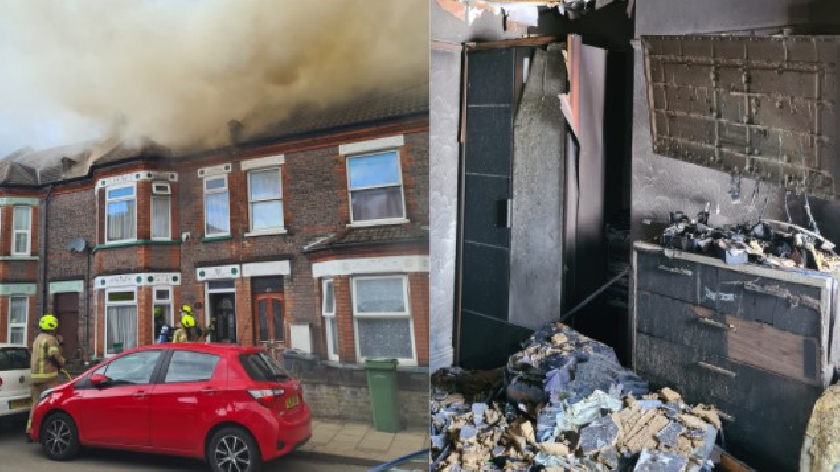 Local residents are being warned to take extra care after a phone charger overheated and caused a devastating house fire near Milton Keynes yesterday (25/5).
The serious incident took place in Luton shortly before 5pm, where crews believe that a phone charger was left underneath a mattress and subsequently caught fire.
The blaze spread rapidly; it caused extensive damage to the bedroom, landing and smoke damage to most of the 1st floor.
Fortunately, the smoke alarm activated notifying the occupants who all evacuated safely with their dog.
Although the incident took place in Bedfordshire, this could happen to anybody so local residents have been advised to take extra care with electrical items.
The fire service says that households should test their smoke alarms weekly, and chargers should not be left plugged in and switched on for long periods of time. Chargers should also not be left on combustible materials.