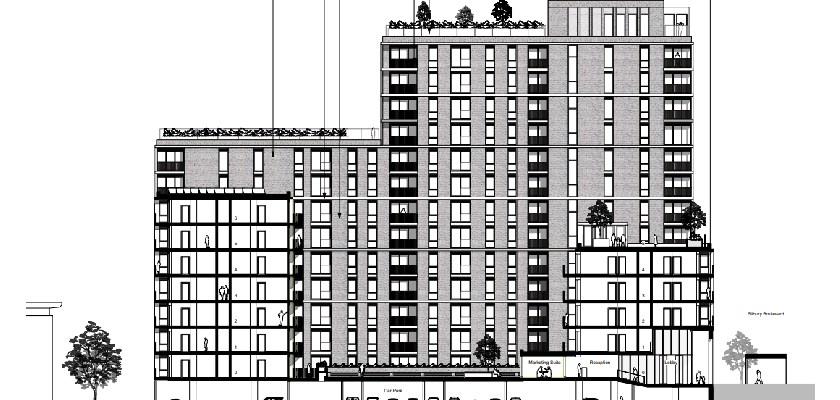 A developer has submitted plans to demolish a City Centre office block and replace it with a new building containing 306 flats over 14 floors.
The plans for Bowback House, which is opposite the Milton Keynes Magistrates Court on the corner of Witan Gate and Silbury Boulevard, have been submitted to Milton Keynes Council for consideration.
Bowback House is currently a four-storey building which would be demolished in full, and the 306 new flats which replace it would be 'Build to Rent' units.
Of the 306 units, 16 would be studio flats, 149 would be one bedroom, 133 would be two bedroom and 8 would be three bedroom flats.
Plans also include private communal residential amenity space at ground, fourth, eighth and fourteenth floor in the form of residential lounges, roof gardens and terraces.
131 car parking spaces and 336 cycle parking spaces will also be included in the new development.
There would also be a number of public realm enhancements including the provision of public art on the facades facing Witan Gate and North Fourth Street.
In addition, 460 square metres of mixed use commercial floor space would also be made available as part of the development.
The office block is currently occupied by Salisbury Workplace Services and the Department of Work and Pensions who are due to vacate the site in April 2021.
Developers have said that it is the professional view of Milton Keynes Council officers that the proposals are likely to be acceptable in planning terms.
The application will now be considered by local councillors and officials.