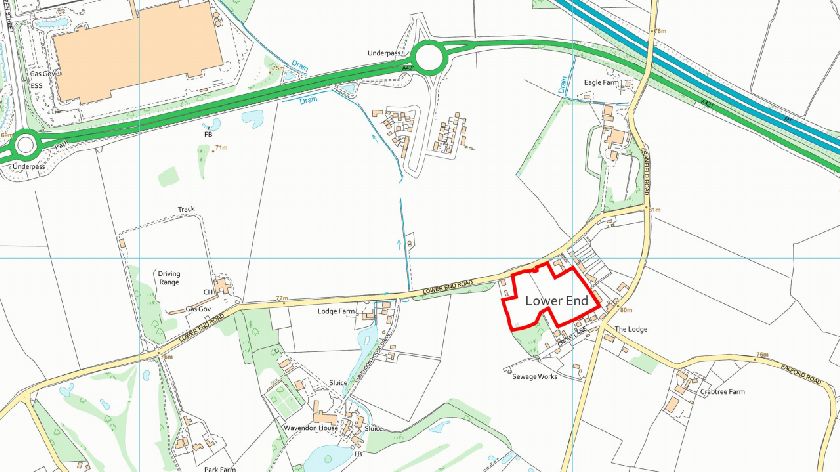 A housing developer has submitted plans to build 53 homes in the 'open countryside' in Milton Keynes.
Bidwells want to build the homes in Land Off Lower End Road in Wavendon, close to the A421/M1.
But the site lies outside the defined settlement boundary of Milton Keynes in the 'open countryside'.
The developer has justified the application by saying they have a belief that 'there is a lack of deliverable housing land in Milton Keynes' and that the proposal represents a 'logical extension to the urban area'.
The site will comprise of a mixture of 2-5 bedroom homes, with the final mix to be determined during a later stage of the planning process.
32%, or 17 of the houses, will be defined as affordable homes.
In addition, Bidwells are proposing a number of enhancements to the roads and footpaths nearby.
The plans will now be considered by Milton Keynes Council.