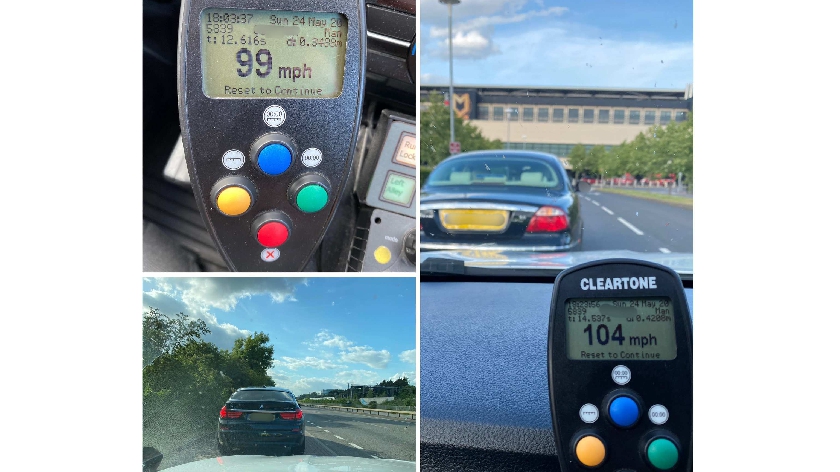 Thames Valley Roads Policing Team pulled over two vehicles yesterday evening who were travelling in excess of the speed limit on the A5 in Milton Keynes.
Images tweeted by officers show speeds of 99mph and 104mph respectively recorded, on the 70mph section of road.
Officers tweeted that both drivers have been reported and will be dealt with by the courts.
They added that speeding is 'not worth the risk' and that people should 'slow down and save lives'.