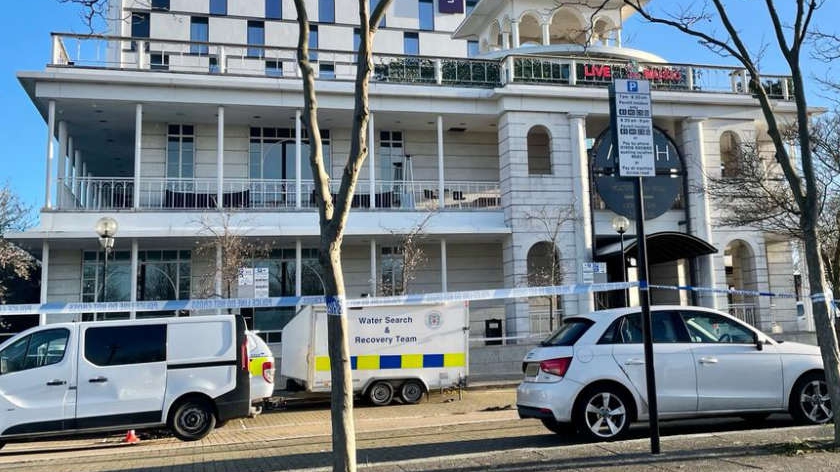 Image: MKFM
Police have applied for the venues alcohol licence to be urgently suspended.
Last night (4/1), police appealed for the urgent suspension of Atesh's alcohol licence following the death of 28-year-old Nagiib Maxamed last week following a Boxing Day event.
At around 1.30am on Monday (27/12) two men in their twenties were brought to hospital with serious injuries. Both men were assaulted at the Atesh venue in Grafton Gate East, shortly before 1.30am.
Sadly, Nagiib died on Tuesday (28/12), a post-mortem examination concluded the cause of death a stab wound to the chest.
The current licence allows the venue to serve alcohol until 4am from Monday to Sunday.
The application describes the staff as being: "reluctant to show CCTV to officers straight away."
It continues: "This was later provided, however the initial refusal is a breach of condition 2.2 of the premises licence."
The police application also describes how door staff were "not wearing body worn cameras, wearing wearing high visibility vests outside, or clearly identifiable as door supervisors inside the premises."
The application was submitted by Superintendent Marc Tarbit who concludes the application saying: "Due to severity of the offence and the premises licence holder's lack of initial support of the investigation, I consider this incident to be sufficiently serious enough to review the premises licence.
"I believe interim steps in relation to the licence are also required, therefore a Summary Review under the Licensing Act 2003 is the most appropriate course of action."
So far, two arrests have been made in connection to the investigation.
A 29-year-old man and a 34-year-old woman, both from the Birmingham area were arrested in the early hours of yesterday morning (4/1) on suspicion of murder and attempted murder.
The other man in his twenties, who was also injured, remains in a stable condition in hospital.
READ MORE: Two arrests made in Milton Keynes Boxing Day murder investigation