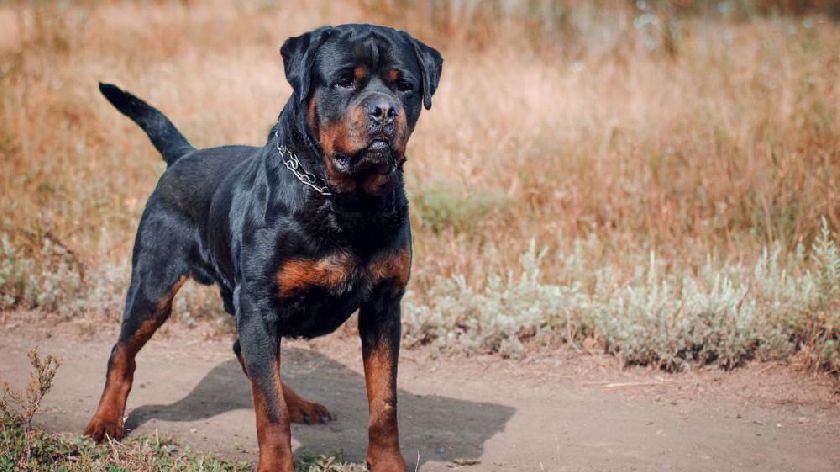 Police have seized four dogs and six puppies from their owner after two of the animals were involved in dangerous attacks this week.
Two of the dogs, both of which are rottweilers, were seen running freely around the Wolverton and Greenleys areas on Monday morning (26/4).
These rottweilers were involved in two serious attacks on smaller dogs. One incident took place near the Wolverton Swimming Pool, where the dog was left with serious injuries that required treatment.
And the other incident took place in Greenleys, where another small dog was attacked and tragically died as a result of its injuries.
The rottweilers responsible for the attacks had been returned to their owner following the incident. And yesterday (28/4), Thames Valley Police said that the owner had been issued a Community Protection Notice (CPN).
This meant that the owner had to maintain control of their animals or face being arrested.
But in a further turn of events, it has been confirmed today (29/4) that the rottweilers - alongside several other animals - have been removed from their owner.
Thames Valley Police has said that a warrant was executed at a house in Greelneys under Section 5 of the Dangerous Dogs Act.
They discovered four adult dogs and six puppies at the property, all of which were removed and taken away from the owner.