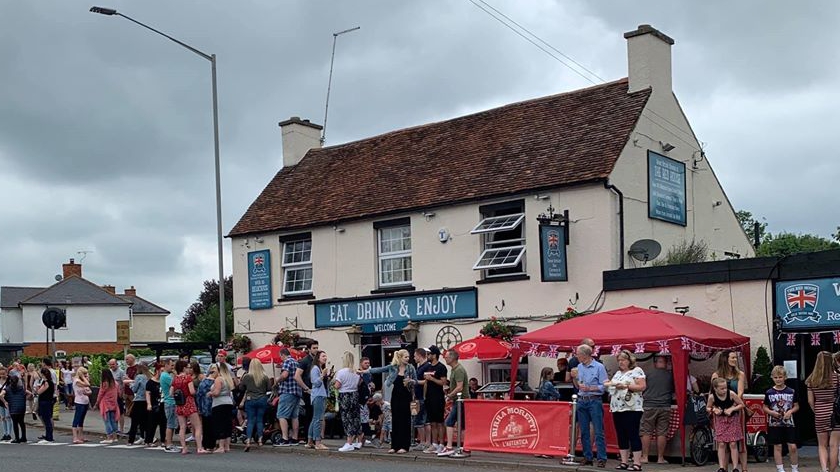 Photo from The Red House's Facebook page
A local pub has lost its fight with the council over alleged breaches of planning rules.
Milton Keynes Council had slapped an enforcement notice on the Red House pub, in Newport Pagnell, for placing a shipping container, two Portacabins, a refrigerated unit, a tarpaulin shack and "miscellaneous junk items" at the site without permission.
The council, in its enforcement notice issued in July 2019, said the pub, in Wolverton Road, had breached planning control.
But the pub's owners disagreed and took the issue to the government's planning inspectorate on appeal. They said they had permitted development rights but later agreed with the inspector.
Inspector Hilda Higenbottam agreed with the council on most points and issued her decision on February 4. She had visited the pub on January 21 to take a look for herself.
The inspector concluded: "The tarpaulin shack and the storage container are operational development for which planning permission was required."
She said the "shack" was a timber framework of with tarpaulin on three sides but no roof. "It is a very haphazard structure," she concluded.
The inspector also found that "it has not been demonstrated on the balance of probabilities that the refrigeration unit is not a breach of planning control or operational development.
"However, I do accept that the miscellaneous junk part of the allegation is not operational development.
"The appeal succeeds to this limited extent in relation to the miscellaneous junk and I will correct the allegation and vary the requirements accordingly.
"I conclude that the appeal should not succeed. I shall uphold the enforcement notice with corrections and variations."