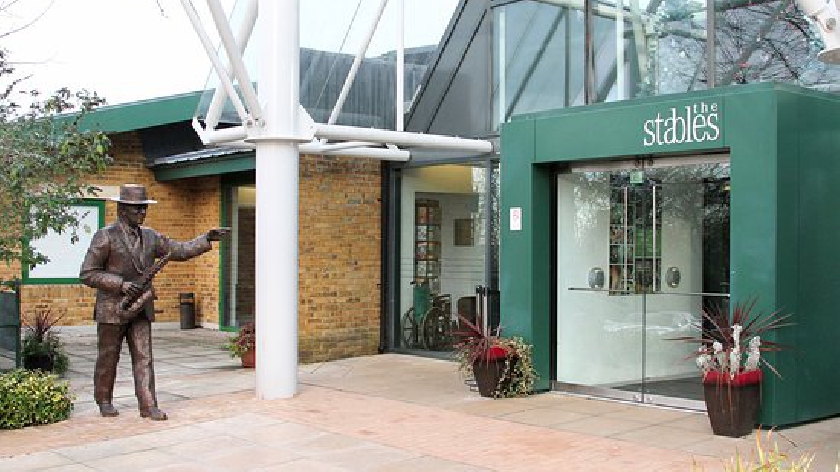 A huge level of public interest could push a planning appeal over noise protection for The Stables into the open, Government inspectors have confirmed.
An appeal against a decision by Milton Keynes Council to insist that developers tell new residents in Wavendon about the possibility of noise from The Stables is set to be decided by written representations.
However, in a statement, the Planning Inspectorate has given a glimmer of hope to campaigners.
A spokesman for the inspectorate said: "The appeal in question is currently due to be examined via written representations.
"This procedure was requested by the appellant and based on the information we received it was deemed appropriate.
"However, in some cases, we need to change the procedure to hearing or inquiry based on the evidence we receive at a later stage."
And crucially they concluded, "If, for example, a case has high public interest then a public event is more likely to be an appropriate method to examine the case."
At the centre of the controversy is whether Milton Keynes Council overstretched its powers by demanding that Abbey Developments accept a deed of easement.
A deed of easement would mean that residents at the 134 houses permitted on land off Ortensia Drive, Wavendon Gate would have to be told of the possibility of noise from the Stables.
In a 716-page submission to the Planning Inspectorate, Abbey Developments' legal advice concludes that the deed of easement was "ultra vires".
That means that they believe the council went beyond its powers.
If the council loses it would mean the development could go ahead without the deed of easement.
The council's own development control committee had received its own legal advice confirming that the move would be illegal.
But councillors decided to support The Stables and imposed the deed of easement.
Monica Ferguson, the Stables chief executive and artistic director said: "The Stables has submitted detailed written representations in support of the decision taken by the council to impose a deed of easement as a pre-commencement condition.
"We are also very grateful to the many organisations and individuals who have taken time to write to the Planning Inspectorate to raise their concerns about the development and the impact it could have on The Stables."
She added: "We have everything to lose here so if you are interested in supporting us, there may well be an opportunity left for more people to contribute to the process and make their voices heard.
"Together, we can send the clearest message to the planning inspector that The Stables has overwhelming public support, something it has maintained throughout this exhausting and damaging planning process."
She asked supporters to "emphasise that the council supported our request for a deed of easement condition because it recognised the benefit of protecting both the venue and the future residents."
She added that the council and tens of thousands of people are "trying to save a cherished cultural asset."
For more on the Stables campaign visit: https://stables.org/news/proposed-housing-development-goes-to-appeal