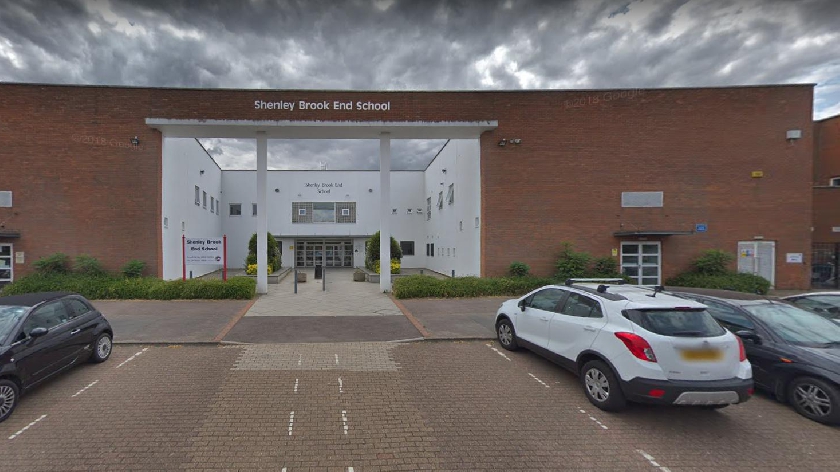 Pupils will also have to return to wearing masks whilst in lesson settings at school.
Following the return of pupils last month, Shenley Brook End School has been working closely with Public Health England.
Last week, the Milton Keynes secondary school was instructed to bring in mobile testing units so pupils could be tested on site.
The Public Health team are now instructing that the school brings in extra restrictions as "they remain concerned".
In an email sent out to parents by headteacher Mr C Holmwood this afternoon (28/9), pupils are now being told they must go back to wearing masks whilst sat in lessons.
As well as this, pupils will need to wear their PE kits into school on days where they have the lesson, take part in daily LFT testing and isolate if a member of their household tests positive- until they receive a negative PCR.
Mr C Holmwood told parents: "As part of our response to COVID-19 cases in the school and following the recent round of testing, the local Public Health team and Public Health England have advised any child who lives with someone who has tested positive in the last 10 days should not go into their educational setting and should take a PCR test 3 to 5 days after the onset of symptoms or after the first positive test in the household (whichever was soonest).
"They must stay away from school until a negative result is received. If they test as positive they must isolate for 10 days. If the PCR test is negative and your child is not displaying any symptoms, then they may return to school.
"Transmission between household members is very common and we are taking this additional measure to reduce further transmission in school."
The school says those who have received at least one dose of the COVID-19 vaccine or had a positive test within 90 days are excluded from the isolation rule unless they test positive.
Currently, government guidelines say people who are under the age of 18-years-old can avoid self-isolation if they are a close contact.
The new school guidelines are in place urgently from tomorrow.
READ MORE : Milton Keynes secondary school brings in mobile testing units following a rise in COVID-19 cases