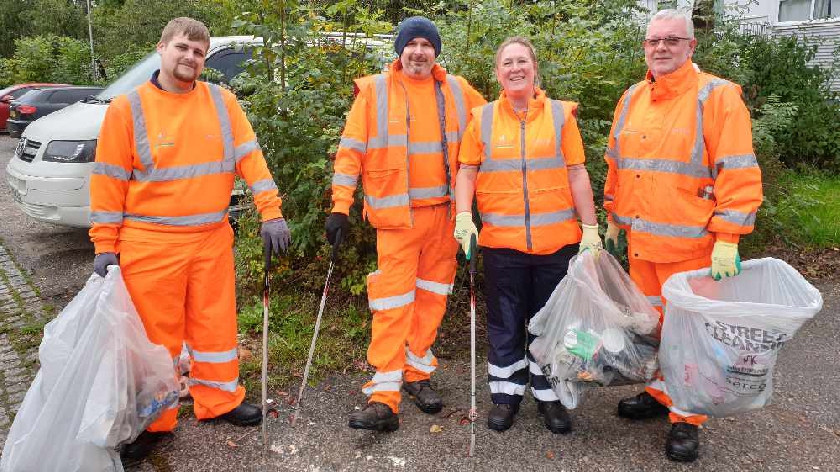 Street Cleaners in Milton Keynes have won their fight to be paid the real Living Wage.
The team of street cleaners employed by Serco work across Milton Keynes. The Trade Union GMB represented them to negotiate an increase in their pay to the real Living Wage.
Cllr Emily Darlington, Cabinet Member for Public Realm, said: "As a Labour-led Council we're proud to be a Living Wage employer and championing the fight for the real Living Wage.
"Serco are the Council's largest single contractor so it was really important to bring their contract in line with the commitment MK Council has made to being a Living Wage employer."
The real Living Wage is calculated by the Living Wage Foundation based on the real cost of living, not just the Government minimum wage.
Milton Keynes Council is an accredited Living Wage employer and this move from Serco signals the last of the teams employed and contracted by Milton Keynes Council to be paid a minimum of the real Living Wage.
Richard Owen, Regional Organiser for GMB, said: "It's a testament to Labour-led MK Council's commitment to being a Living Wage employer that we've been able to work on negotiating this uplift in pay from Serco well ahead of contract renewal in 2023. These employees are now guaranteed to receive the real Living Wage into the future so this will make a real difference to this team and their families."