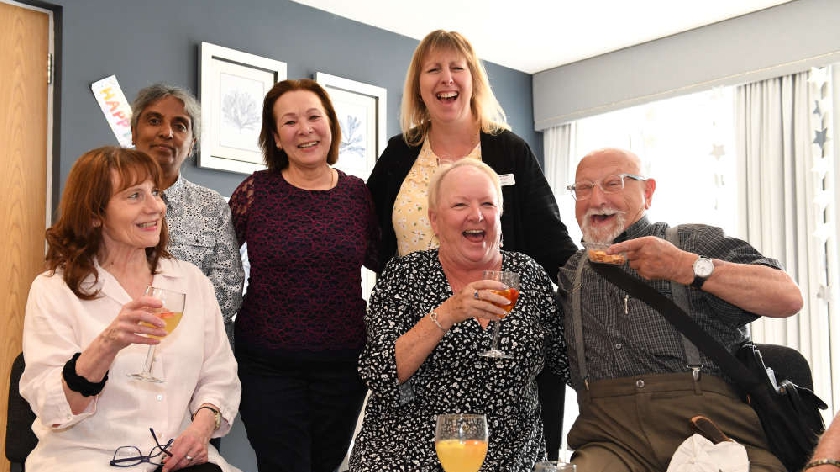 A community of retirees in Milton Keynes have come together to celebrate their first year of living together at a Retirement Living complex on Hindhead Knoll.
The development, named Jupiter House, was opened 12 months ago by McCarthy Stone, and is now a happy home to 41 over 65s.
A glass of prosecco was raised by the bunch to mark the occasion and there was plenty of celebration cake to go around. Homeowners also took the opportunity to say a special thanks to all those in their new community for their support throughout the year.
Sam Watkins, Divisional Sales Director at McCarthy Stone, said: "The Jupiter House anniversary was a lovely occasion for the homeowners and McCarthy Stone staff. Looking back over the past 12 months, the community there has really gone from strength to strength and the homeowners have built incredible bonds with one another, so it was wonderful for them to come together and celebrate this milestone.
"For many, relocating to Jupiter House has marked a new chapter in their lives, one in which they can live independently alongside like-minded individuals. That sense of community spirit is really valued by our homeowners, even more so after months of restrictions, and we hope to see it continue."
For more information on Retirement Living in Milton Keynes you can visit McCarthy Stone's website