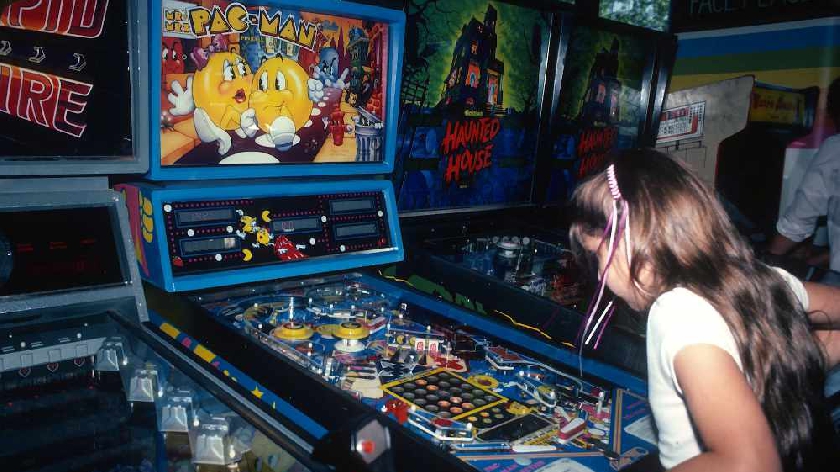 Library photo (Photo: Getty Images)
A retro arcade, which boasts hundreds of classic and original games, is set to open in Milton Keynes soon.
The arcade, called the Pixel Bunker, will be the first of its kind in Milton Keynes once it opens in June.
Organisers have been busy sourcing and restoring original arcade machines from the 70s, 80s, 90s and 2000s which will all be featured on site.
The Pixel Bunker will be located along Saxon Gate West in Central Milton Keynes, in an entertainment complex that will also be home to the brand new National Film & Sci-Fi Museum.

It has a collection of over 200 dedicated arcade cabinets and an additional 150 game boards, and there will be new machines added every week.
With the exception of a few replaced parts, all of the machines in The Pixel Bunker are original arcade cabinets fully restored by the in-house team.
The arcade game displays have not been replaced by LCD screens, and they run on their original hardware.
A spokesperson for The Pixel Bunker said: "Every month the arcade floor will change as we alternate different games from our collection, meaning each time you visit you will get a different playing experience.
"And we will also be giving you the opportunity to vote for the games you want to play at The Pixel Bunker – make sure you follow our Facebook Page to find out how!"
The Pixel Bunker will be opening on Friday 4th June 2021, with tickets going on sale from Monday 26th April 2021.
Gaming sessions will cost £13.50 for adults and £9.50 for children. Family tickets will be £35.00 and concessions are available for students with an NUS card.
Find out more here.