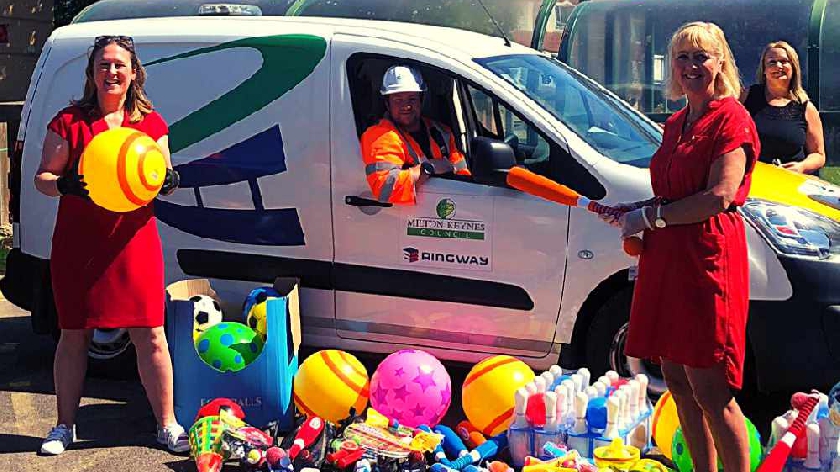 MK Council's highway service provider Ringway made a special delivery of sports equipment today (20/5) to the Saplings Children's Centre in Bletchley.
The sets of play equipment will now be distributed around MK through the Children's Centres to the families they work with.
The equipment was specially chosen by Ringway to ensure that it could be used by children whilst also meeting the UK Government's social distancing guidance.
Cllr Darlington said: "It's great that Ringway have done this to help the children in our local communities and we're delighted to see so many local companies really pulling together in these tough times."
"Many children have now been at home for several weeks and keeping them fit, active and entertained can be a real struggle."
Clive Rillstone, Regional Director from Ringway, added: "It's both Mental Health Awareness Week and Acts of Kindness Week so we wanted to do something for both these good causes.
"Keeping active and being outside helps boost the wellbeing for children which is so important during these difficult times"