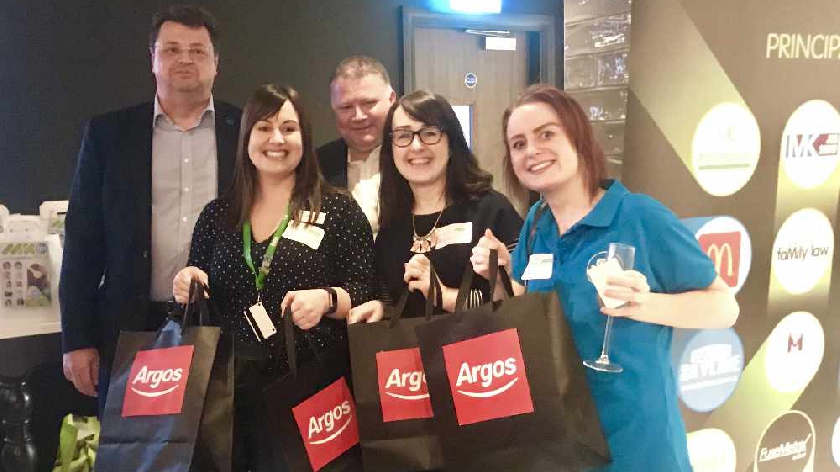 The head office in MK help replace stolen tablets following MKFM news story.
Last month the CEO of Milton Keynes University Hospital described a 'sad state of affairs' after iPads which were donated to the hospital were stolen. The iPad's were freely available for children and parents to use on the ward.
Joe Harrison, Chief Executive at the Hospital, said: "Truly a sad state of affairs when people steal from a hospital. The team at Milton Keynes Hospital are trying to make life just a little better for our sick children."
Twitter users described the theft as 'terrible' with one describing the thieves as 'selfish and heartless'.
A number of residents and businesses contacted MKFM and the hospital with offers of replacement the stolen tablets.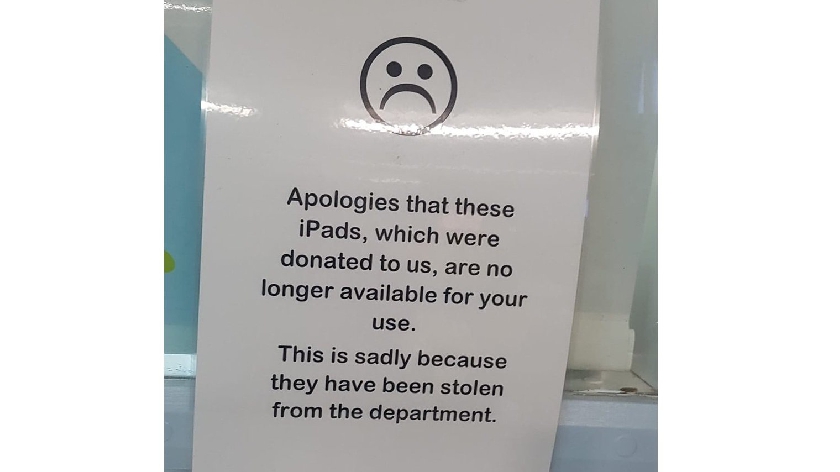 Amber Denning from Skyline Taxis had been visiting the children's ward and shared the poster informing patients that they would no longer be able to use the donated devices due to the theft on social media saying, "How low can people get!" The post received almost 1000 shares and engagements with local businesses and individuals coming forward wanting to help.
After reading MKFM's article about the theft, the team at Sainsbury's-Argos said they would love to step in and offer the hospital some brand new Samsung tablets.
Martin Taylor, from the Argos IT team based in its Avebury Boulevard office, said: "As a major local employer, we are always looking at ways to give back to the local community. Milton Keynes hospital has benefited many of our colleagues and their families, so we were delighted to step in and help. By donating replacement tablet devices for patients we can ensure patients and their families, and the hospital teams, continue to have vital access to information online."
The Argos team joined over 120 guests at our monthly networking event, The Meet of MK, last Thursday 28th March to present the donated tablets to Milton Keynes Hospital Charity alongside Amber from Skyline Taxis.
Many other local companies and individuals have since come forward wanting to donate and help the cause with the story illustrating the strength and generosity of our community in Milton Keynes.
Vanessa from Milton Keynes Hospital Charity said, "This is a great example of the community coming together to help put smiles back on children's faces when they are admitted to hospital. We would like to thank Sainsbury's-Argos and everyone else who made donations."