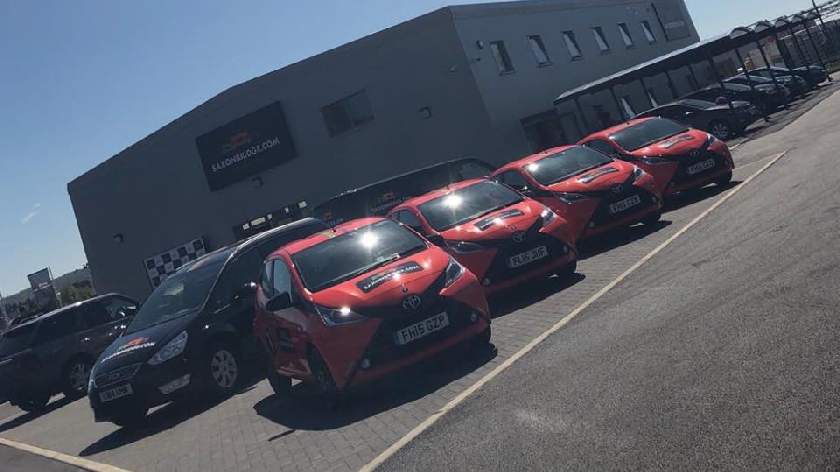 One of the biggest car superstores in Milton Keynes officially opened in the sunshine this weekend, with family-owned Saxon Bridge offering a range of over 500 cars in Mount Farm near Bletchley.
Saxon Bridge, who will continue to operate from their existing Wolverton base, have now officially also opened a new purpose-built premises in Mount Farm.
During the opening on Saturday visitors were spoilt for choice with over 500 cars available to choose from. The premises include a purpose-built sales centre with a coffee shop, kids play area and picnic tables outside.
Technology plays an important part at the new site with the option of scanning a barcode on the windscreen of any vehicle and have the keys immediately brought out to you.
The business, which prides itself on family values and first class after-sales, has invested heavily in customer service with a state of the art service centre and a fleet of courtesy cars too.
Business owner Brett Whiles told MKFM: "The new site has taken over a year to develop and we are delighted with our new premises. Saxon Bridge is known for low mileage quality used cars and great service. Our new branch sets a new standard for buying a car and the reaction on our opening weekend has been fantastic."
Carly Whiles, Brett's wife and business partner, said: "This has been an exciting project in terms of building our own premises and having the opportunity to employ more local people. There has been a massive employment drive to ensure we have the best teams in both Wolverton and Mount Farm. We've even had customers wanting to work for us."
The address of the new premises and stock list is available here.
You can hear our interview with the business owners Brett and Carly here: