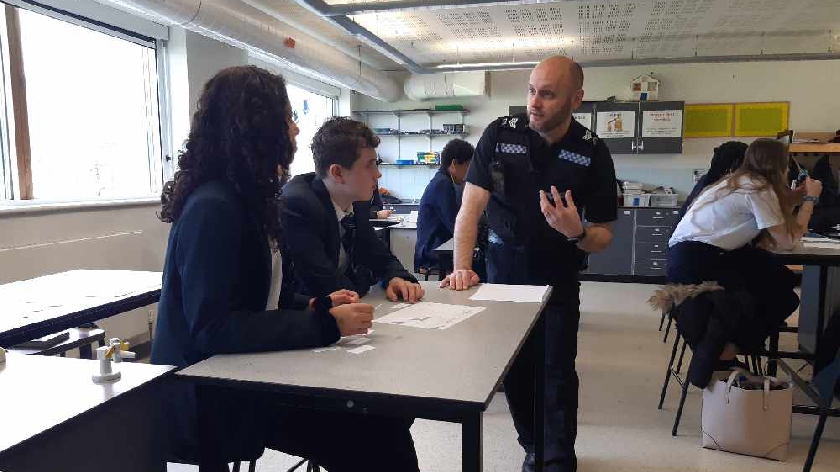 All secondary schools are being provided new resources to help educate young people on the dangers of drugs.
The resources, which include materials and lesson plans, have been provided by Thames Valley Police's Violence Reduction Unit and the national PHSE Assoication to help educate young people.
The content is aimed at Year 9 students and is designed to be delivered over three separate lessons. The first and last lesson is delivered by the teacher. For the second lesson, a specially-trained Thames Valley Police Schools Officer will attend and lead the class.
The content is designed to raise young people's awareness of the drugs and substances they may be offered or tempted to experiment with. The lessons focus on the potential physical and mental harm of substance misuse, as well as the wider damage to friendships and family relationships. They explore the legal ramifications and help lead young people to consider the impact a drug conviction can have on their future lives.
The materials also allow for discussion on the growing threat posed by county drug lines gangs and the ways by which often vulnerable people are targeted and groomed, drawing them into the criminality and risk of serious violence and exploitation.
A further package focused on the risk of violence and knife crime is being finalised and will be offered to schools for use later in the year for use by Years 7, 8 and 9.
All 16 of Thames Valley Police's Schools Officers will be trained this summer in the safe delivery of the lesson content, receiving a PHSE Society and National Police Chief's Council certification.
The lessons will then be taught in schools in the new academic year from September.