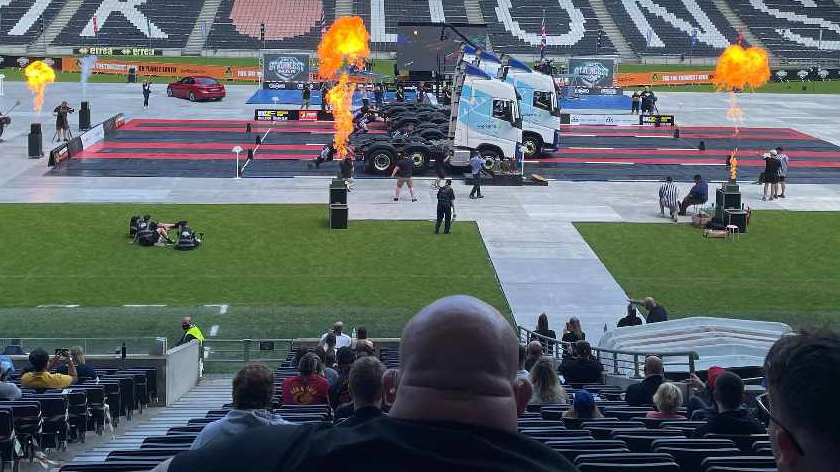 12,000 people purchased tickets to watch the live filming of the hit Channel 5 show over the 3 day bank holiday weekend.
Following the easing of lockdown restrictions, thousands of spectators have flocked back to Stadium MK over the bank holiday to see who would be crowned the UK's strongest man.
Tickets for this weekend were in high demand - organisers report that all 3 days of the event were completely sold out.
The event describes itself as "the ultimate day out" with kid's entertainment and challenges, great food and drinks and of course superhuman feats of strength!
Today (31/05) is the culminating grand finale of the event which sees the top 8 competitors battle it out head to head over 5 gruelling events all in a bid to win the title.
Although currently hosting thousands in the audience, Stadium MK is only operating at reduced capacity due to social distancing restrictions, like many stadiums around the country.
From 21 June, it is hoped that all restrictions on social contact will be lifted so events such as this can take place uninterrupted in the future.