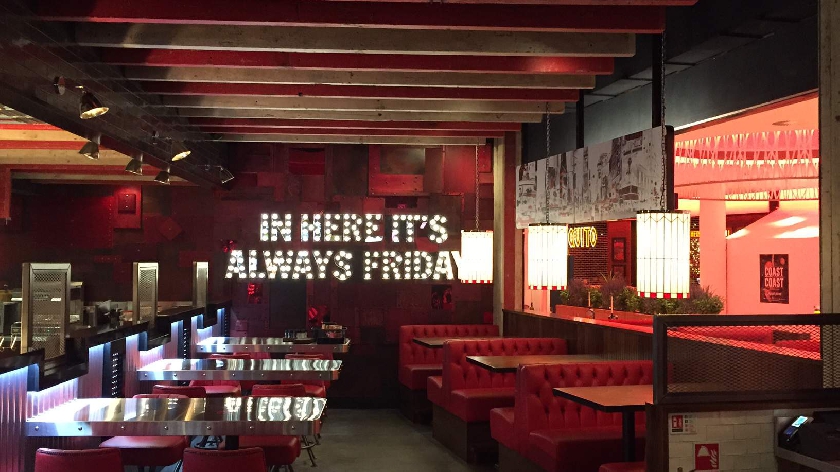 Staff at the Milton Keynes branch of TGI Friday's will become the first workers in the UK to be involved in strike action over the distribution of tips, as the action is confirmed for Friday 18th May.
The Milton Keynes and Covent Garden branches of the restaurant will be taking part in the action after a union ballot found in favour of taking action.
A new policy at the restaurant means that, when customers pay a tip on credit or debit card, 40% of the tip is sent to 'back of house' staff including kitchen workers.
Members of the Unite union working for the chain claim this will cost them up to £250 a month in lost wages.
Dave Turnbull, a regional officer at Unite, told The Guardian: "TGI's has been sent a loud message that our members will not be bullied and shoved into pay poverty. If TGI's wants to look at how it can reward kitchen staff, then work with us on a fair solution – not implement an overnight wage grab where Peter has been robbed to pay Paul."
In response to news of the action, a TGI Friday's Spokesperson said: "Our team members are a part of our Fridays family, and we care about them. We believe all our team members should be – and are – treated and paid fairly. Despite this, a small number at Milton Keynes stadium and Covent Garden have voted to strike. We are listening to them and are collectively working to find a resolution. In the meantime, we will be doing all we can to ensure our guests receive the usual great dining experience and that the restaurant remains open as normal."