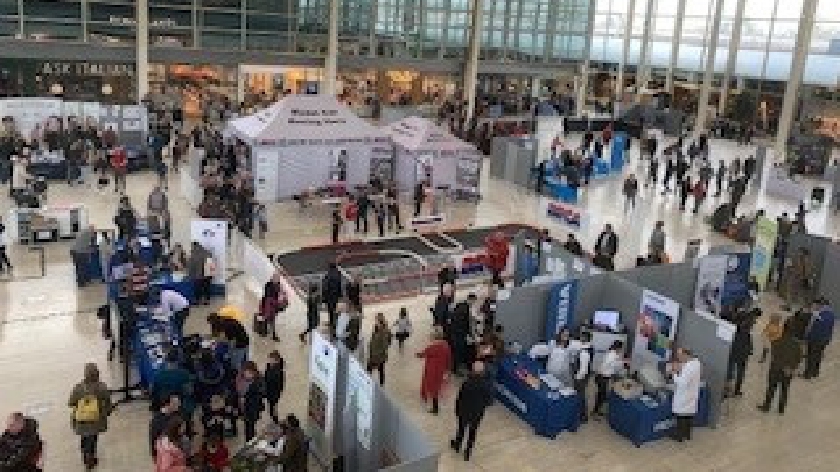 Over 1,000 pupils from Milton Keynes schools will gather in Middleton Hall today (8/10), for the start of the free two-day festival.
The STEM (Science, technology, engineering and maths) festival was made with the aim to encourage more students to study the subjects and to tempt adults into a new career by showcasing STEM businesses in MK.
The event is completely free to anybody that would like to visit and is running on Friday 8th October and Saturday 9th October.
Visitors will be able to see interactive projects, a variety of skills on display and even listen to industry speakers.
There will also be some intelligent robots and machines!
Businesses such as South Central Institute of Technology (SCIoT) ,NiftyLift, CityFibre, Lynx Networks, Milton Keynes Islamic Arts and Culture, Bedfordshire University, Buckinghamshire University, Cranfield University, Redbull Racing, MK Dons, British Radio Car Association, HORIBA, Worktree, Qufaro, Queensbury and Dynamic Imaging Analysis Ltd.
CityFibre and Milton Keynes Council are sponsoring the event.
Visit @mkinnovates STEM Festival this Friday and Saturday @centremk (in front of @JohnLewisRetail) to see some cool tech, including our @BostonDynamics Spot, and learn about cyber security and smart farming.@UniOfBuckingham #ArtificialIntelligence #Robotics #cybersecurity pic.twitter.com/Ew1fXiKSqp

— School of Computing, University of Buckingham (@UB_Computing) October 6, 2021