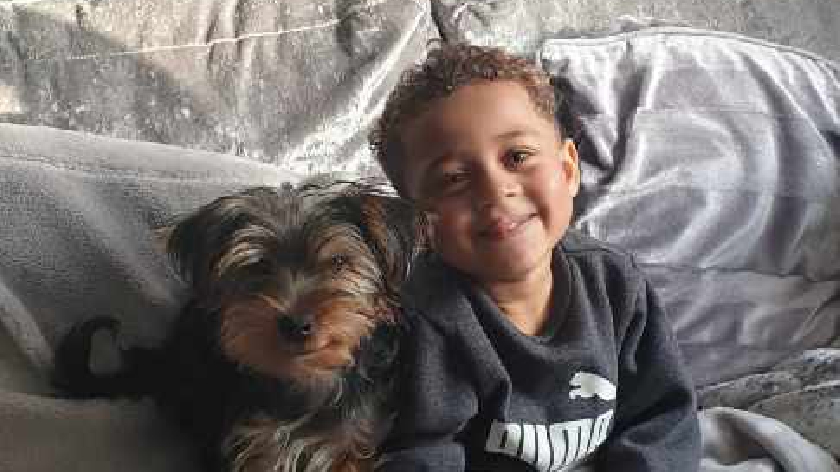 The Buckinghamshire, Berkshire and Oxfordshire based air ambulance charity has announced the winners of its virtual 'Top of the Pups' dog show.
Out of nearly 250 entrants, winners have been selected across five categories, with Bruno, a crossbreed from High Wycombe winning the 'Best in Show', with owner Kerry White entering the fabulous pooch.
Entirely funded through public donations, the charity is heavily reliant on fundraising events either organised directly, or those managed by community and other groups, in support of the local air ambulance service.
With all spring and early summer events cancelled due to the coronavirus pandemic, virtual events, like the 'Top of the Pups' dog show, are proving to be a lifeline in helping recoup lost funds, while also allowing the public to participate in events and fundraise while still maintaining social distancing rules.
From the charity's Stay Home, Stay Involved webpage, www.tvairambulance.org.uk/stay-home-stay-involved, the public can sign up to a variety of virtual substitutes including for the popular Open Gardens series of events, to a tractor and vintage machinery photo competition which is running online an alternative to the postponed Chiltern Vintage Tractor Run.
Alongside virtual events for adults, the local air ambulance service is offering free activities for children that can be downloaded via the same page, including word search sheets, picture colouring in, and story writing and mascot naming competitions.
Individuals and groups have also gone above and beyond in response to the virtual fundraising efforts, with Anita Holcombe from Oxford undertaking a 26-hour piano playing marathon as part of the national UK 2.6 Challenge in support of the charity. While the supporter led Thames Valley Air Ambulance football club, have raised over £3,000 running a Virtual Challenge relay, with the team now covering more than 500 miles, the distance between John O'Groats to Land's End.
Ruth Dunkin, Head of Community & Events at Thames Valley Air Ambulance said: "The spring and summer months are an important and busy time for our charity, so it doesn't come as a surprise that we have been impacted by the cancellation and postponement of fundraising events due to the coronavirus pandemic. From car shows to fetes and air shows to race days, these events provide an opportunity for us to engage with the public and help raise the vital funds needed to keep us at the frontline of saving lives.
"We find ourselves incredibly humbled by the overwhelming support we are receiving. From the supporters who have so generously donated during this unprecedented time, to those that have rallied around us and come up with creative new ways of fundraising in the world of virtual events – thank you, we could not do what we do without you."
Pictures and details of the class winners of the 'Top of the Pups' virtual dog show, which included 'Handsomest Hound', 'Golden Oldie' and 'Best Puppy' can be viewed online at: https://www.tvairambulance.org.uk/top-of-the-pups-gallery/.