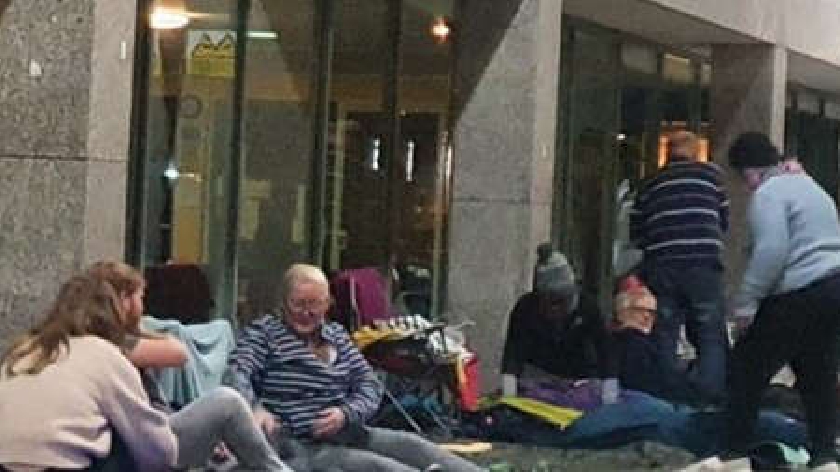 Winter night shelter
The Big Sleep Out, a yearly fundraising event organised by Winter Night Shelter Milton Keynes, is back for a fifth year on Friday 29th April 2022 at 8pm.
The event allows people to experience sleeping outside for a night, to raise money and awareness of Winter Night Shelter, with the ambition is to raise £5,000, which will enable the charity to continue to deliver services which help people who are homeless or at crisis point.
For the first time the event will be hosted by Cranswick Milton Keynes in its secure car park. This location allows children and young people to be involved for the first time as it will be on private property – participants under 18 years need to be accompanied by an adult.
The Winter Night Shelter was originally set up in urgent response to the sheer number of homeless people who were sleeping rough during the severe winter of 2010. At the time, options for homeless people were limited and a solution that ensured people had somewhere safe and warm to go at night was in desperate need.
The Winter Night Shelter has evolved its remit in recent years it has been at the front line of helping people in need throughout the pandemic and its work to meet the need continues to grow. Over the last 12 months the welfare team have had a record caseload and help around 200 people each week accessing support services at Unity Park Station, its day centre in the old bus station.
It has provided community clubs, advice and mental health support services from Unity Park Station, whilst working in partnership with over 800 volunteers, 15 churches and 25 charitable organisations across the city.
The Winter Night Shelter has been supported by a number of organisations and businesses, including Cranswick Convenience Foods Milton Keynes who joined them as a corporate partner in 2020, already raising over £24,000.
Cranswick Convenience Foods Milton Keynes is one of the largest food producers in Britain, supplying cooked meat to supermarkets all over the country.
Sam Pearl, site director at Cranswick Milton Keynes, said: "Our ongoing partnership with the Winer Night Shelter is extremely close to our hearts and we're proud to support their important work in the city. We're delighted to offer our secure site to host this year's Big Sleep Out, this will enable more people to be involved and raise even more money."
Russell Marriott, fundraising manager at The Winter Night Shelter Milton Keynes said: "Events like these are a key part of our fundraising and we truly appreciate the support we receive from individuals and businesses like Cranswick.
We help a range of different people and offer a wide variety of services including hot meals and showers to complex welfare and mental health support – which is why funds raised are so important, to enable us to help people get back on their feet."
The evening will begin at 8pm with drinks and snacks together and will then move outside as a group to bed down later in the evening. There will be access to toilets and hand washing facilities throughout the night. Donations can be raised on the charity's Just Giving page.
Those joining in can be sponsored by friends, family or anyone to help raise money towards giving homeless people somewhere to sleep at night.
For more information on The Big Sleep Out click here.