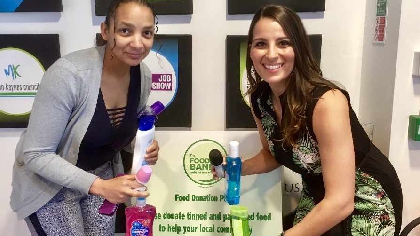 Mrs. D and Lia from the MK Breakfast Show donating at MKFM studios
Thanks to your generosity in month one of a three-month campaign to raise 10,000 toiletries for the MK Food Bank, we have raised…
…a staggering 2,139 toiletry items! The support from local people and businesses in Milton Keynes has been remarkable and a fantastic achievement has already been made! With the toiletries that have already been donated helping the MK Food Bank meet their aim of incorporating a basic supply of toiletries in each adult food parcel.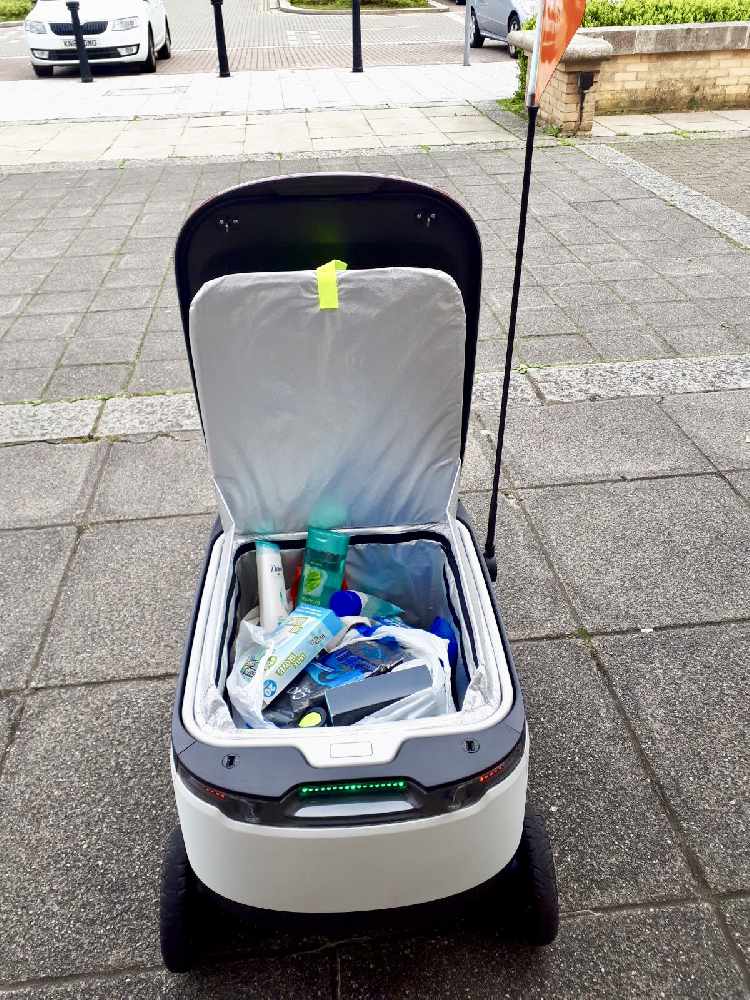 The MK Food Bank has gained new supporters from the corporate sector including; Disney Store MK, Starbucks Boulevard Café MK, RSM, DHL and Starship Robots. Hazeley Academy are also participating, and they are looking forward to their on-site collection of their donations from Starship Robots on Monday 2nd July.
Backing for the campaign continues from Tesco Kingston and Tesco Wolverton, Holiday Inn CMK, Anglos in Bletchley and Prime Shine, a local window cleaning company, who have volunteered their time and vans to collect from local businesses in central Milton Keynes.
Lia from the MK Breakfast show said, "We have been so overwhelmed at MKFM with the response to the campaign so far. Last year made a huge difference to our community and we've made a great start to go above and beyond our target again this year. It's amazing to know the items donated so far are already helping families in Milton Keynes."
But the challenge is far from over. As with the MKFM Community Challenge last year, to raise 50,000 tins for the MK Food Bank and exceeding the target to 64,000, we want to smash this challenge, but we need your help! With 7,861 toiletry items still to collect in just two months, please find the details below on how you can help!
10,000 Toiletries: 6th April – 6th July 2018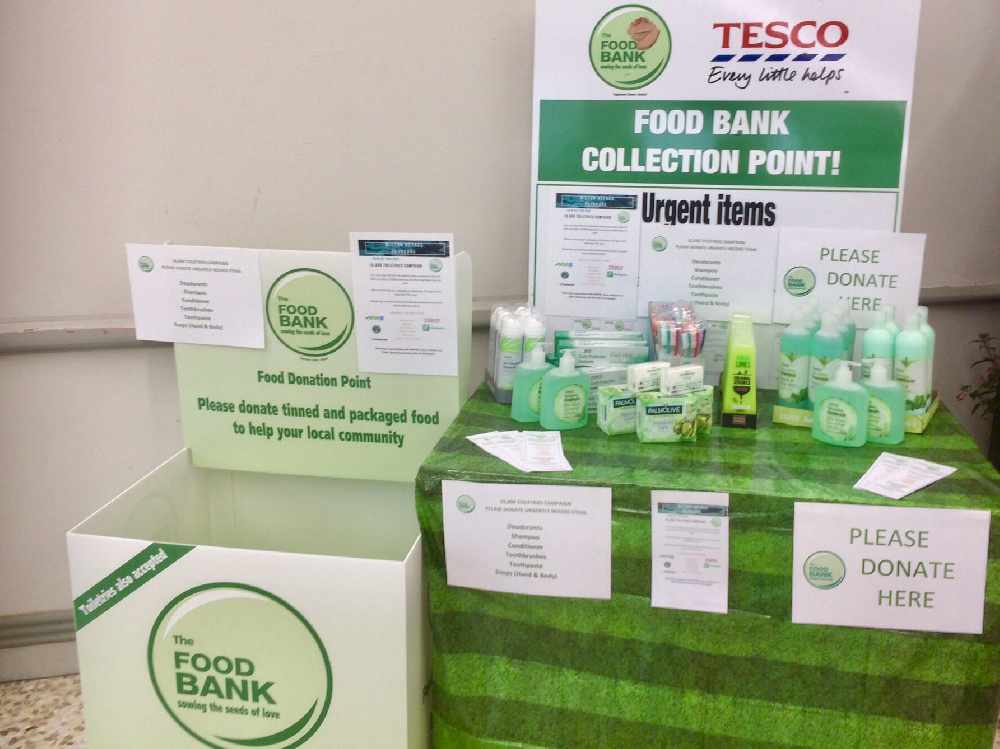 This year the MK Food Bank are in urgent need of toiletries including:
• Deodorant
• Toothbrushes
• Toothpaste
• Shampoo
• Conditioner
• Soaps – Hand and Body
Darren and Lia have set themselves another Community Challenge to raise 10,000 toiletries in 3 months, from 6th April to 6th July 2018.
How can you help?
Darren and Lia will have updates on MKFM's Breakfast Show every day. You can listen on 106.3FM and on DAB Digital Radio.
Drop your toiletries off
MKFM is based at the Intu Shopping centre opposite Gap just outside by the horseshoe. We have a donation point in our reception area, which is open Monday to Friday from 7am until 7pm and Saturday Mornings between 9am and 12pm; intu Milton Keynes, 417 Saxon Gate East, Milton Keynes MK9 3DX - 01908 230 149
Starbucks at intu have a collection point
The Disney Store at centre:mk are accepting donations
There is also be a donation point at Tesco Kingston and Tesco Wolverton at the front of the store to drop off your donated toiletries.
Prime Shine, local window cleaners, have kindly offered to collect any donated items from local businesses in Milton Keynes, 01908 850557.
Businesses
We are asking local businesses to donate £300 which will enable us to purchase 300 toiletries and get them delivered directly to the MK Foodbank.
For more information if you would like to take part, please email sales@mkfm.com
Together we can support the MK Food Bank, those in need in Milton Keynes and smash another MKFM Community Challenge!